Angers SCO vs Reims Live Stream, Predictions
Return to this page a few days before the scheduled game when this expired prediction will be updated with our full preview and tips for the next match between these teams.
Full-Time Result Prediction
Predicted Lineups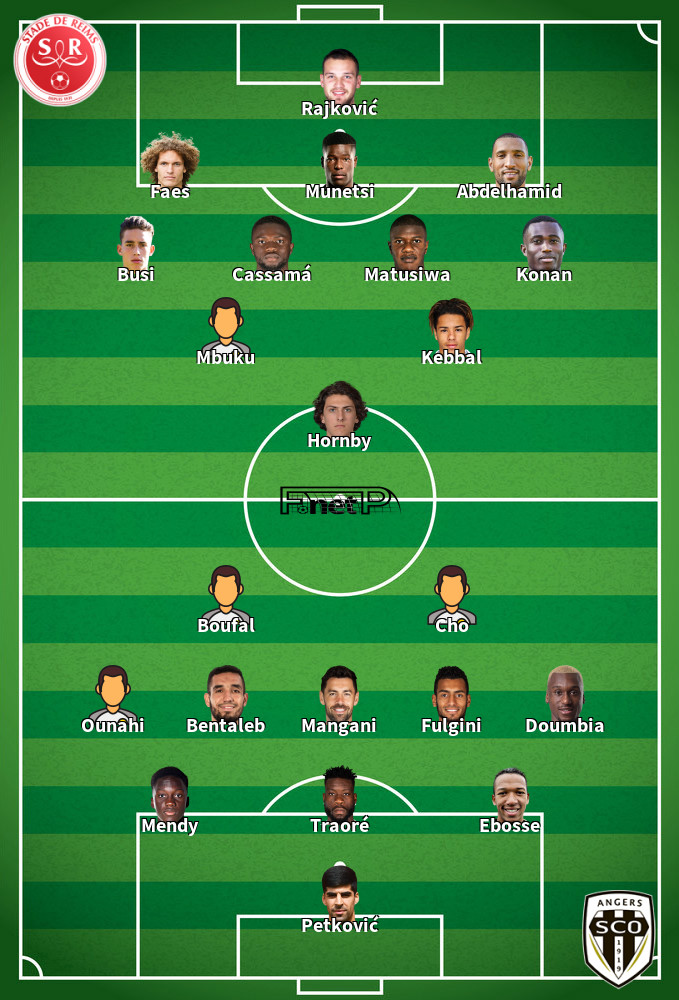 ⚽️ Team Focus:
Angers SCO
Formed: 1919
Stadium: Stade Raymond-Kopa (18,752)
Captain: Ismaël Traoré
Chairman: Saïd Chabane
Manager: Gérald Baticle
Competitions: Ligue 1 position 14
⭐ Star Man: Angelo Fulgini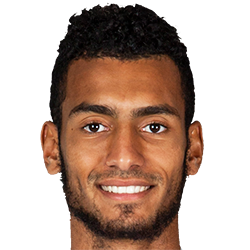 Generally deployed in the Central Defensive Midfielder position, Angelo Fulgini was born in Abidjan, Ivory Coast. Having made his senior debut playing for Valenciennes FC in the 2014 - 2015 season, the dangerous Midfielder has scored 5 league goals in this Ligue 1 2021 - 2022 campaign to date from a total of 26 appearances.
| | | |
| --- | --- | --- |
| Angers SCO | 2022-08-07 13:00:00 0 - 0 | Nantes |
| Angers SCO | 2022-05-21 19:00:00 2 - 0 | Montpellier |
| Metz | 2022-05-14 19:00:00 1 - 0 | Angers SCO |
| Angers SCO | 2022-05-08 13:00:00 4 - 1 | Bordeaux |
| Monaco | 2022-05-01 13:00:00 2 - 0 | Angers SCO |
| Clermont Foot | 2022-04-24 13:00:00 2 - 2 | Angers SCO |
| | | |
| --- | --- | --- |
| Marseille | 2022-08-07 18:45:00 4 - 1 | Reims |
| Reims | 2022-05-21 19:00:00 2 - 3 | Nice |
| St Etienne | 2022-05-14 19:00:00 1 - 2 | Reims |
| Reims | 2022-05-08 13:00:00 1 - 2 | RC Lens |
| FC Lorient | 2022-05-01 13:00:00 1 - 2 | Reims |
| Reims | 2022-04-24 18:45:00 0 - 1 | Marseille |
| | | |
| --- | --- | --- |
| AJ Auxerre | 2022-08-14 13:00:00 | Angers SCO |
| Angers SCO | 2022-08-21 13:00:00 | Brest |
| ESTAC | 2022-08-28 13:00:00 | Angers SCO |
| Angers SCO | 2022-08-31 17:00:00 | Reims |
| Lyon | 2022-09-04 00:00:00 | Angers SCO |
| Angers SCO | 2022-09-11 00:00:00 | Montpellier |
| Nice | 2022-09-18 00:00:00 | Angers SCO |
| Angers SCO | 2022-10-02 00:00:00 | Marseille |
| Angers SCO | 2022-10-09 00:00:00 | Strasbourg |
| Toulouse | 2022-10-16 00:00:00 | Angers SCO |
| | | |
| --- | --- | --- |
| Reims | 2022-08-14 13:00:00 | Clermont Foot |
| Strasbourg | 2022-08-21 11:00:00 | Reims |
| Reims | 2022-08-28 15:05:00 | Lyon |
| Angers SCO | 2022-08-31 17:00:00 | Reims |
| Reims | 2022-09-04 00:00:00 | RC Lens |
| Toulouse | 2022-09-11 00:00:00 | Reims |
| Reims | 2022-09-18 00:00:00 | Monaco |
| ESTAC | 2022-10-02 00:00:00 | Reims |
| Reims | 2022-10-09 00:00:00 | PSG |
| FC Lorient | 2022-10-16 00:00:00 | Reims |