By Peter Guest, FootballPredictions.NET, 12:28 28/09/2020
Updated at: 12:34 28/09/2020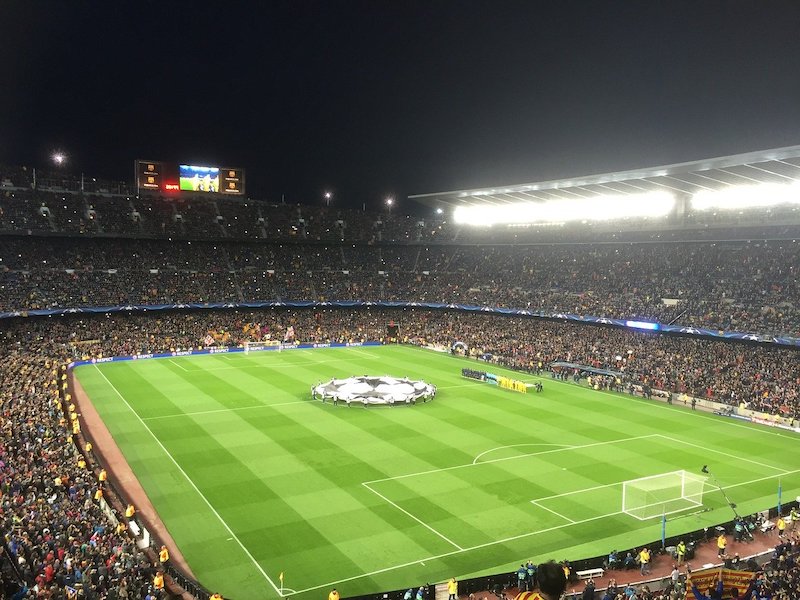 Aston Villa is a club with a rich history in English football, including the Premier League. The top four teams in the Premier League normally qualify for the Champions League each year.
As Aston Villa has never met the qualifying criteria, they have never played in the Champions League.
So Close, Yet So Far
While Aston Villa came 2nd in the 92/93 season, the ruling at the time meant that only one team from England qualified for the Champions League. As a result, Villa competed in the UEFA Cup, the second-tier European competition.
In fact, Villa qualified for the UEFA Cup in five consecutive years between 1993 and 1998.
Under manager Martin O'Neill, Villa finished sixth in three consecutive seasons between 2007 and 2010. But, as only the top four English teams qualified for the Champions League, Villa never qualified for the Champions League and had to settle for the Europa League.
Their best chance to qualify for the Champions League was in the 09/10 season when, with 25 games played, they sat in 3rd place and were 7 points ahead of Arsenal who were in 5th place. Martin O' Neill put an emphasis on Champions League qualification and even fielded a reserve squad in their UEFA Cup game in February.
But, Villa went winless in their next 10 games and eventually finished and ended up sixth. It's the closest Villa ever got to the Champions League.
In fact, the club's inability to qualify for the Champions League was a big factor behind them losing their star players to rival clubs. Club captain Gareth Barry joined Manchester City in 2009, where he was joined by midfielder James Milner in 2010.
Similarly, Ashley Young moved on to bigger things at Manchester United and Stewart Downing signed for Liverpool. This exodus debilitated Villa and left them further off from a Champions League spot than before.
European Cup Success
However, many Villa fans will rightly argue the point that not only has their team played in the Champions League - they've even won it.
However, that was the European Cup, the forerunner to the Champions League. The Champions League is a different format and arguably much more demanding thanks to the increased number of clubs taking part.
In any event, let's reminisce a little about how Aston Villa wrote the club's name into European history...
Champions of Europe
At the end of the 1980/81 season, Aston Villa managed to qualify for the European Cup, after being crowned champions. It was their first time in the competition.
Villa started their maiden European Cup adventure with a 7-0 aggregate win over Valur of Iceland. That was followed by victory against BFC Dynamo, with the English club going through on away goals.
A quarter-final win over the highly fancied Dynamo Kiev led to a semi-final against Anderlecht. The Belgians were duly dispatched 1-0 and Aston Villa had earned themselves a crack at Germany's best football side.
In a quite amazing final vs Bayern Munich, the Villans won 1-0 thanks to a Peter Withe goal. It was enough to secure the only European Cup in the club's history. Bayern absolutely bombarded The Villa, and as you'll see in the highlights, had many near misses.
https://www.instagram.com/p/CEgYe_9KUuX/
Aston Villa ended up losing their goalkeeper to injury 10 minutes into the final, which must have had fans fearful. However, substitute goalkeeper Nigel Spink had the game of his life and, somehow, Bayern were denied time and again.
Can Villa Make It Into The Champions League?
Finishing in the top four is no mean feat in the Premier League today and could be out of Villa's reach for the next few years. The club is currently focused on consolidating its position in the Premier League after being embroiled in a close relegation battle in the previous season.
https://www.instagram.com/p/CDHkq3dJJin/
But, in hanging on to their best players, Villa has quality players who can help the club reach the heights it once hit. This was the mistake of the past that must be learned; Only after they achieve stability in the Premier League can Villa start to dream about competing with Europe's elite clubs.
Owner Tony Xia has spoken about his goal to see Aston Villa win the Champions League inside ten years of his reign, which began in 2016. Of course, that is the kind of ambition that Villa fans love to see and who knows what may happen.
Villa has already won one European Cup but never been involved at Europe's top table since the new format has been in place. One feels that it could just be a matter of time before this club will rise to these heady heights once again.