By Lucas Pereira, FootballPredictions.NET, 20:14 05/09/2020
Updated at: 20:14 05/09/2020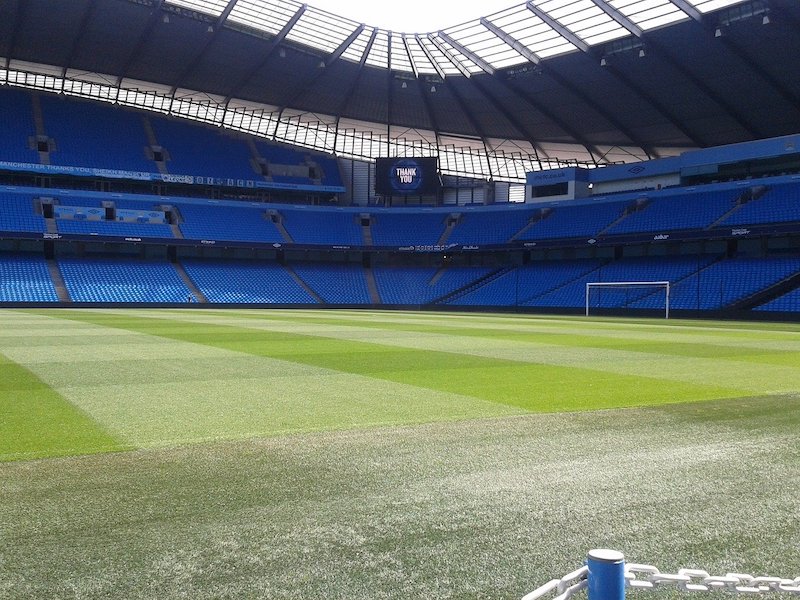 The way that a Man City season ticket works is that it awards the person who purchased the ticket access to all of their home games for one season without any additional costs. When fans buy a season ticket it is usually cheaper than if they simply bought a ticket for every home game separately.
Manchester City currently have 36,000 season tickets. Since they moved to the City of Manchester Stadium or as it is better known today, the Etihad Stadium, they have averaged attendances in the top 5 in English football.
Season Tickets Amongst the Cheapest in the Premier League
Manchester City's season tickets are one of the cheapest going in England's top flight. Their season ticket prices start at a very modest 325 British pounds and go all the way up to 940 pounds for the year.
These prices also depend on where you are sitting in the stadium. Seats closer to the pitch and technical areas will no doubt cost a little more than seats up high up in the back of the stands.
City Have Done Right by Fans with their Pricing So Low
As mentioned above, Man City's season tickets really are reasonably cheap. When you compare it to some of the other Premier League clubs, City's are actually seriously cheap.
While season ticket prices for City start at around 325 pounds, Arsenal's cheapest is double that, costing their fans roughly 890 pounds to get a seat at the Emirates for the season.
The other big English clubs are all still more expensive than City's. Manchester United's price is 532 pounds for the season, for example. Head over to Liverpool and it's 685 pounds.
London is generally always more expensive for everything compared to the north of England, and this also translates into the season ticket prices. Chelsea's cheapest is 595 pounds and Tottenham Hotspur fans must pay 795 pounds a year for their cheapest season ticket.
Even Manchester City's Most Expensive Season Ticket is Considered Cheap
The most expensive season tickets going at the Etihad Stadium for the Premier League come in at roughly 940 British pounds. Now compare that to both Arsenal and Tottenham's most expensive tickets and the difference is huge.
The most expensive season tickets at Arsenal's Emirates Stadium sets fans back a huge 2000 pounds and tops the Premier League list of most expensive. Tottenham's is not much cheaper, costing their fans 1,895 pounds for a season ticket at their new stadium.
On the list of the most expensive season tickets in the Premier League, Manchester City, strangely enough, comes in at number 5 on the list with Manchester United, Chelsea, Tottenham, and Arsenal all above them on the list for the 2019/20 Premier League season.
Despite City's Season Ticket Prices Being Cheap, They're On the Up
Manchester City have continually increased the prices of their season tickets. In fact, they have done so in 10 out of the last 11 years.
While many Premier League clubs have been known to freeze their season ticket prices, most notably Manchester United. Before the 2019/20 season, Manchester United announced that they would be freezing their season ticket prices for the eighth consecutive Premier League season.
This was the ninth time in ten years that the red half of Manchester has done so and if Manchester United can do it then most people think all the top English clubs can as well.
With around 36,000 season tickets available for Manchester City fans to purchase each Premier League season, there is a good chance that if fans get in quick they can book their seats.
Considering that they have a high chance of seeing a winning side and perhaps witness another City triumph in the form of a Premier League trophy, it is easily the best value going.
The best part about it is that if fans are not to fussy about where they sit, it will not break the bank to do so.