By Peter Guest, FootballPredictions.NET, 13:22 14/09/2020
Updated at: 10:32 19/06/2023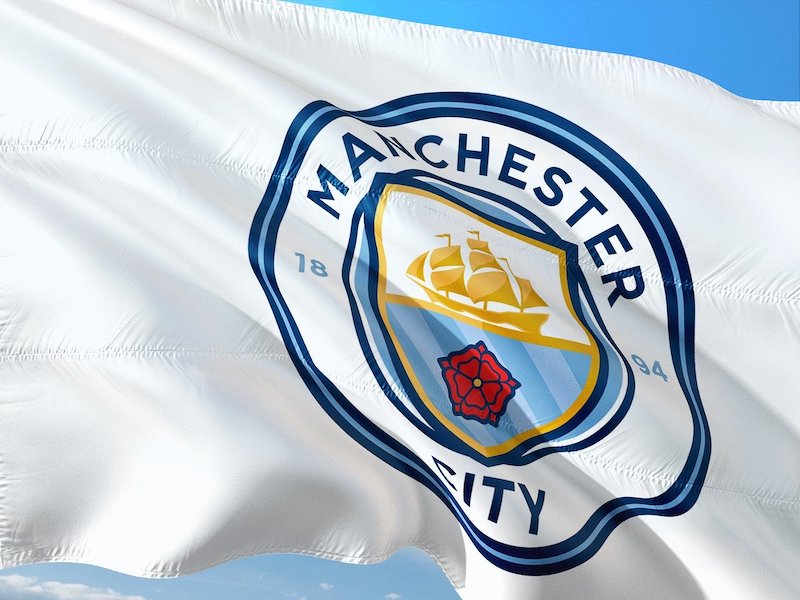 There are several rivalries in world football that command the world's attention. Real Madrid v Barcelona, Liverpool v Everton, Arsenal v Tottenham, AC Milan v Inter Milan to name but a few.
However, there is one that is of the utmost importance to a certain section of England.
For the vast majority of Manchester City fans, Manchester United is their biggest rival by far. It has always been a fierce rivalry, and it has intensified in recent years.
Thanks largely to the cash injection from Manchester City's takeover which transformed the club into a genuine force in English football, another layer has been added onto an already bitter rivalry.
The Manchester Derby
When the Premier League announces the fixtures ahead of a new campaign, both sets of fans eagerly comb through them to see when their side plays their counterpart.
Watch this great video that gives a flavour of what it's all about:
Manchester United currently holds bragging rights in this fixture. Out of the matches played between the two sides, Man United have won almost 42% of them, with Man City winning 30% games and rest as draws.
There have been many classic games between the two clubs. In one of the more recent meetings of these two rivals, it ended in a 2-0 win to the red half of Manchester thanks to goals to Anthony Martial and Scott McTominay.
United managed to get the win despite only having 27% possession for the game but managed 5 more shots on goal than their rivals.
Manchester Derby Records
Manchester United legend Ryan Giggs holds the record for most appearances in the Manchester Derby, having played in 36 of them.
Fellow ex-Red Devil and Derby County player Wayne Rooney is the fixture's all-time leading goal scorer with 11.
Who could forget his magnificent overhead kick in the 78th minute to give Man United a much-needed 2-1 win back in 2011? It was an incredible piece of skill from the former England international.
Largest Derby Victories
Unfortunately for Manchester United fans, Man City hold three of the top four biggest victories in this fixture. Manchester City has beaten United 6-1 twice, way back in 1926 and again famously in 2011.
On this day, one year ago, Manchester City went to Old Trafford and spanked Manchester United 6-1. pic.twitter.com/bQrABbsx

— Football Tweet ⚽ (@Football__Tweet) October 23, 2012
Manchester City has also beaten United 5-0 back in 1955 with United returning the favour 39 years later in 1994 winning by the same scoreline.
Most successful Manchester Club
Although Manchester City has had more recent success than its cross-town rivals, overall, it is not close at all. Manchester United are the most successful club in England and have more trophies than any other English side.
In total, Manchester United have an astonishing 67 major trophies. These include 20 league titles, 6 League Cups, 12 FA Cups plus a record 21 Community Shield wins. And then there's Europe.
The red half of Manchester has won the prestigious Champions League 3 times, won the Europa League once along with an Intercontinental Cup and a FIFA Club World Cup.

The blue half of Manchester has had its own share of success, too, of course. Most notably the vast majority of of it since the takeover in 2008 by the Abu Dhabi Group.
Former Red Devil legend Paul Scholes' attitude shows just how bitter the rivalry is in this interview in 2011:
In all Manchester City have won 32 major trophies in their history. The club has got themselves 9 league titles, 7 FA Cups, 8 League Cups to go with their Community/ Charity Shield wins and their European success of the Champions League in 2023 and European Cup Winners Cup in 1970.
As previously mentioned, there are many rivalries that are contested in Europe's top 5 leagues.
From El Clasico in Spain to the Milan derby in Italy there are very few that have the intense hatred that both sides of Manchester feel when their derby comes up on game day.
Whether you support one or the other or you are simply a neutral who loves the game of football, when the Manchester Derby is on, the entire planet tunes in.
Tottenham and Man City
Although not geographically close, games between Manchester City and Tottenham Hotspur have become real talking points and there is something of a rivalry there. Unfortunately for City, Spurs seem to beat them when it matters most.
Tottenham beat Man City in the 1981 FA Cup final after a legendary tussle. The match was the 100th FA Cup final and the game ended 1-1. In those days, a drawn final required a replay.
The replay was even more scintillating and ended with a late goal from Ricky Villa as Spurs triumphed 3-2.
https://twitter.com/3retro_/status/1115517999753125888
In May 2010, a dominant Spurs defeated City at the City of Manchester Stadium to go into the Champions League for the first time after a late Peter Crouch headed goal. The match was significant because the team that lost would not be in the Champions League in 2011/12.
And again, in another vital match Tottenham knocked City out of the Champions League in that tense quarter-final on their way to reaching the final in 2019.
The most incredible 120 seconds of football drama you will ever see.

Raheem Sterling scores a late winner for Man City
VAR disallows it for offside
Tottenham go through to the semi-finals on away goals

This game 😲pic.twitter.com/wWbxsRhmQr

— TNT Sports (@tntsports) April 17, 2019
A more dramatic match in the Champions League you will rarely see. That said, the semi-final against Ajax was somehow even more incredible, with Spurs going through to the final after recovering a 3 goal deficit in the second half of the away leg.