By Victor Martins, FootballPredictions.NET, 13:04 15/09/2020
Updated at: 13:15 15/09/2020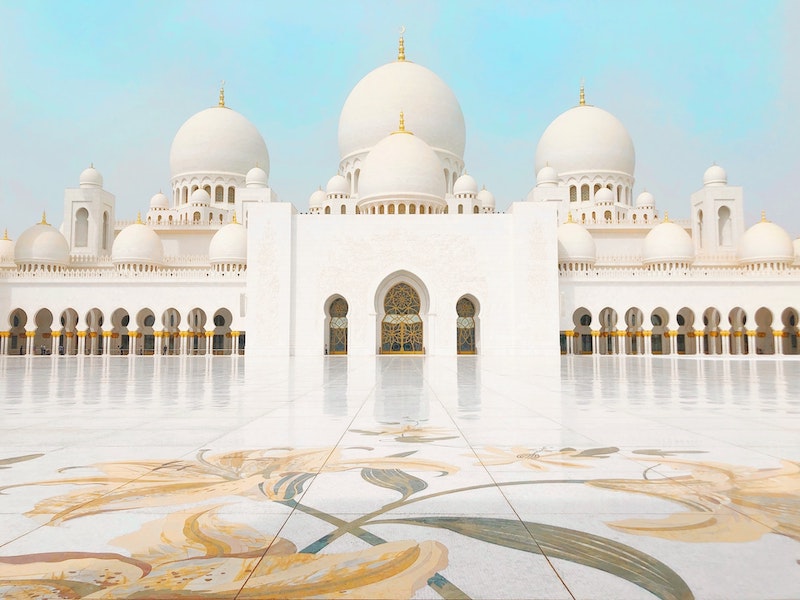 Like many Premier League and European football teams, Manchester City has numerous sponsors that help generate income for the club while getting their brand internationally recognised.
Manchester City has plenty of sponsors. The one that comes to mind for most people is its deal with Etihad Airways. The current deal was put together with the club's naming rights to its stadium along with the club's other interests.
It was a huge 10-year deal that was signed all the way back at the start of the 2011/12 season and runs until the end of the 2020/21 Premier League season. PUMA, Nissan and MarathonBet are among City's other major sponsors.
Manchester City's Major Sponsors
As with most other professional clubs, Manchester City has many sponsorship deals with various companies.
Most recently, City has added Chinese appliance manufacturer Midea to its sponsor selection which started at the beginning of the 2019/20 season.
Welcome to the family, @MideaWorld 💙#Midea#MakeYourselfAtHomehttps://t.co/GFehiLsWyz

— Manchester City (@ManCity) January 8, 2020
Along with Midea, City also has a sponsor deal with gambling specialists MarathonBet. This deal makes MarathonBet the club's official training kit partner.
The deal itself was struck early in December of 2019.
City also replaced Nike as one of their major sponsors with German-based sportswear company, PUMA.
The club's deal started in July 2020 and according to multiple media reports, it is a very valuable one for the Premier League side.
PUMA and City Football Group have signed a global long-term partnership, which will see PUMA supply Manchester City, as well as sister clubs in Australia, Spain, Uruguay and China.

READ MORE: https://t.co/zIRHfUwJAs pic.twitter.com/tO7d9kB1lm

— Manchester City (@ManCity) February 28, 2019
Worth nearly 65 million British pounds over a ten-year timeframe, the deal with PUMA will put Manchester City third on the highest-earning kit deals in world football - behind Manchester United in second.
And it is Spanish La Liga giants Barcelona who top the list by generating over 155 million dollars from their kit deal.
City's Other Big Sponsors
Shortly before the Manchester side signed up with PUMA in December of 2019, they added another major sponsor to their ranks.
The club became sponsored by the food and drink giant Nestlé on a three-year deal in the hopes of promoting meat-free products with the Premier League side.
In April of 2020 Manchester City also signed a partnership deal with a German-based website, OneFootball.
In doing so the Premier League club became one of the first football clubs to put all their own online content on the digital media platform and in turn creating more business for the site.
City in the process of changing its long-time shirt sponsor
Currently, Manchester City is in the early stages of changing its long-standing shirt sponsor which has been Etihad Airways for the last ten years.
Etihad has been the major sponsor for City and when most fans think of Etihad Airways, they might very well associate it with the Premier League club.
The club hopes that by changing the shirt sponsor that it will generate more than 60 million pounds sterling a year for the English heavyweights.
All of this further adds to the embarrassment of riches at the Manchester club's disposal.
Manchester City is no different than any other club when it comes to sponsorship. Clubs need sponsors just as much as sponsors want to be associated with high-profile clubs and so the two go hand in hand.
In return for clubs that have a global brand like Manchester City displaying their name or what they offer, organisations get a huge amount of exposure.
This, in turn, is designed to generate more business for the company paying the sponsorship fees.
With Manchester City having the additional income from big sponsors such as PUMA and Etihad, it allows the club to continue to purchase world-class players in hopes of bringing more on-field success.
Without the great sums that big sponsors pay to clubs, they would have far less of the luxuries that are not afforded to the lesser clubs.
To put it simply, without sponsors many clubs would struggle mightily.