By Victor Martins, FootballPredictions.NET, 20:34 06/09/2020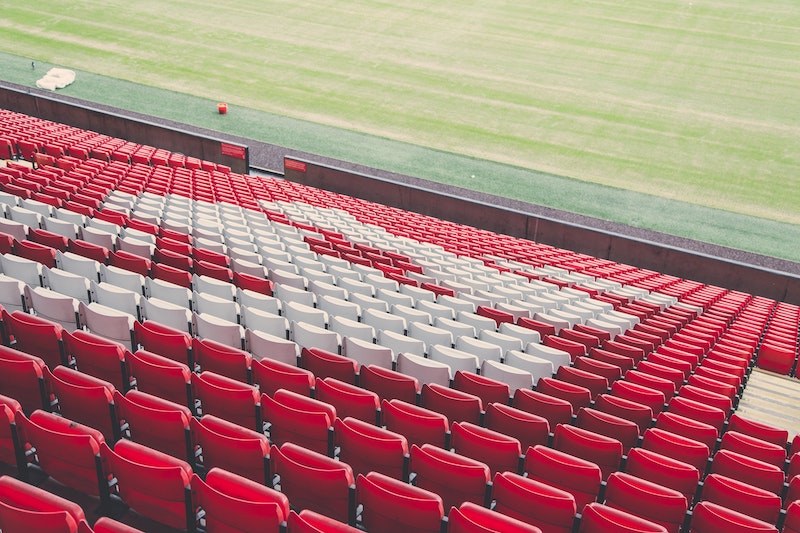 Premier League champions Liverpool took their tally of league titles to 19 in the 2019-20 season, ending a run of 30 years without winning the league.
The club's nickname is 'The Reds' and whilst it comes from the club colours of all red, the nickname was only truly inherited after Liverpool switched to wearing red shorts and socks in 1965 at the request of Bill Shankly.
Additionally, the six-time champions of Europe are just one of many sides in the world to go by a nickname of 'The Reds'.
The origin of Liverpool's iconic nickname
After being founded in 1892, the first strip worn by Liverpool was very different to the colours they wear nowadays. For the first four years of their existence, The Reds wore a kit consisting of a light blue and white quartered shirt - similar to that of Blackburn Rovers - with dark blue shorts and socks.
Red was first worn by the club in 1896, as they ran out in red shirts, white shorts and red socks.
Across the next 69 years, the kit maintained its red shirt and white socks, but the design of the socks rotated considerably across this period. Black, white and red and white hooped socks all featured in Liverpool strips up until the first permanent all-red strip was worn in 1965.
Legendary Liverpool manager Bill Shankly then initiated the switch to an all-red strip during his sixth year at Anfield.
The all-red strip first appeared against Anderlecht in 1965, with the media and supporters initiating the use of the moniker 'The Reds' almost immediately after the match.
With the exception of small white trims on the socks, Liverpool have continued to wear all red in the 55 years since Shankly changed the kit colours.
A popular nickname for football clubs around the world
Liverpool are not the only successful English club side to have 'The Reds' as their nickname. Two-time European champions Nottingham Forest are often referred to as being 'The Reds', although their most common nickname is simply 'Forest'.
In addition, Liverpool's rivals Manchester United have also been known to be called 'The Reds' although they are more commonly known as being 'The Red Devils'.
Both United and Forest have gained the moniker for wearing a predominantly red kit, similarly to Liverpool. Five-time Northern Irish champions Cliftonville are the only professional side in Northern Ireland nicknamed 'The Reds'. As with Liverpool, Cliftonville wear an all-red kit, although they have been known to have a green trim on their shirts.
Czech giants Sparta Prague have been known as 'Rudi' throughout their 123-year history, which means 'Reds' when translated into English. Even further afield, in Argentina, seven-time winners of the Copa Libertadores, Independiente, often go by the name 'Rojo' - which means 'Red' in Spanish.
Liverpool's away strips have been less consistent
Whilst Liverpool's home shirt has been almost exclusively red throughout their 128-year existence, their away strips have not followed the same continuous colour pattern. From their foundation up until 1982, Liverpool wore an away kit that generally consisted of a white shirt, black socks and either white or red socks.
They occasionally wore striped kits - both black and white and red and white - and yellow shirts but as a whole Liverpool's away kits were more often than not white, black, white for their first 90 years. An all yellow third kit was introduced in 1979, and the design became the away kit between 1982 and 1985 before reverting back to type for the next two seasons.
A grey away kit was worn from 1987 to 1991 before being followed by a green, white and black kit for the next five seasons. There has been little to no continuous colour patterns on the season-to-season away kits in the 24 years since.
During this time Liverpool have donned a range of colours on their change strips, including cream, yellow, white, green, black, gold, purple and orange. For the upcoming 2020-21 season, Liverpool will wear a light blue away kit with a black trim, the first time they have sported such a colourway since their first home kit in the 1890s.