Linfield vs Dungannon Swifts Prediction & Betting Tips
Return to this page a few days before the scheduled game when this expired prediction will be updated with our full preview and tips for the next match between these teams.
Over/Under 2.5 Goals Prediction for Linfield vs Dungannon Swifts

🏟️ Team Focus:
Linfield
Formed: 1886
Nickname: The Blues
Stadium: Windsor Park (18,434)
Captain: Jamie Mulgrew
Chairman: Roy McGivern
Manager: David Healy
Competitions: Premiership position 3, Europa League Qual. (Play-Offs)


Leading up to this clash, Linfield:
have not lost a league tie with Dungannon Swifts in their last 18 matches. What a record.
are unbeaten in their last 11 home league matches. A run that they'll hope to extend here.
Star Player: Andrew Waterworth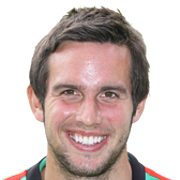 Normally played in the Striker position, Andrew Waterworth was born in N. Ireland. After making a first senior appearance for Hamilton Academical in the 2007 - 2008 season, the goalscoring Forward has got 7 league goals in this Premiership 2019 - 2020 season to date from a total of 21 appearances.
| | | |
| --- | --- | --- |
| Linfield | 2020-01-18 15:00:00 0 - 0 | Dungannon Swifts |
| Dungannon Swifts | 2019-10-12 14:00:00 1 - 4 | Linfield |
| Dungannon Swifts | 2019-03-22 19:45:00 0 - 5 | Linfield |
| Dungannon Swifts | 2018-10-27 14:00:00 1 - 2 | Linfield |
| Linfield | 2018-09-15 14:00:00 3 - 0 | Dungannon Swifts |
| Linfield | 2018-02-10 15:00:00 0 - 0 | Dungannon Swifts |
Pos
Team
Pld
W
D
L
+/-
Pts
Form
1

Glentoran

Glentoran

27
17
5
5
30
56

W

W

W

L

W

2

Crusaders

Crusaders

27
16
7
4
40
55

W

W

W

W

W

3

Linfield

Linfield

26
17
3
6
36
54

W

W

D

W

L

4

Coleraine

Coleraine

27
15
8
4
32
53
D

W

L

W

W

5

Cliftonville

Cliftonville

26
16
2
8
22
50

W

W

L

L

L

6

Larne

Larne

27
12
8
7
22
44

W

W

L

W

W

7

Glenavon

Glenavon

27
9
4
14
-24
31

L

D

W

L

L

8

Carrick Rangers

Carrick

26
9
1
16
-10
28

W

L

L

W

L

9

Ballymena United

Ballymena

26
7
5
14
-12
26

L

L

L

L

L

10

Dungannon Swifts

Dungannon

25
6
4
15
-39
22

L

L

L

D

W

11

Warrenpoint Town

Warrenpoint

27
5
1
21
-57
16
D

L

L

L

W

12

Institute

Institute

27
2
8
17
-40
14

L

L

D

L

L
| | | |
| --- | --- | --- |
| Carrick Rangers | 2020-03-07 15:00:00 0 - 2 | Linfield |
| Linfield | 2020-02-21 19:45:00 4 - 0 | Crusaders |
| Ballymena United | 2020-02-14 19:45:00 1 - 4 | Linfield |
| Warrenpoint Town | 2020-02-08 15:00:00 1 - 2 | Linfield |
| Linfield | 2020-02-04 19:45:00 2 - 1 | Dungannon Swifts |
| Larne | 2020-01-28 19:45:00 3 - 1 | Linfield |
| | | |
| --- | --- | --- |
| Dungannon Swifts | 2020-03-07 15:00:00 4 - 4 | Warrenpoint Town |
| Dungannon Swifts | 2020-03-03 19:45:00 1 - 0 | Ballymena United |
| Carrick Rangers | 2020-02-22 15:00:00 1 - 2 | Dungannon Swifts |
| Dungannon Swifts | 2020-02-14 19:45:00 0 - 2 | Larne |
| Cliftonville | 2020-02-08 15:00:00 1 - 1 | Dungannon Swifts |
| Linfield | 2020-02-04 19:45:00 2 - 1 | Dungannon Swifts |
| | | |
| --- | --- | --- |
| Linfield | 2020-01-25 00:00:00 8 - 1 | Glenavon |
| Linfield | 2020-01-18 00:00:00 0 - 0 | Dungannon Swifts |
| Linfield | 2020-01-01 00:00:00 3 - 0 | Institute |
| Linfield | 2019-12-21 00:00:00 1 - 1 | Crusaders |
| Linfield | 2019-12-07 00:00:00 1 - 0 | Cliftonville |
| Linfield | 2019-11-30 00:00:00 1 - 0 | Larne |
| | | |
| --- | --- | --- |
| Linfield | 2020-01-18 00:00:00 0 - 0 | Dungannon Swifts |
| Crusaders | 2019-12-28 00:00:00 5 - 0 | Dungannon Swifts |
| Glenavon | 2019-12-26 00:00:00 5 - 0 | Dungannon Swifts |
| Ballymena United | 2019-12-14 00:00:00 3 - 2 | Dungannon Swifts |
| Glentoran | 2019-11-23 00:00:00 6 - 1 | Dungannon Swifts |
| Cliftonville | 2019-10-26 00:00:00 5 - 0 | Dungannon Swifts |
| | |
| --- | --- |
| Goals scored | 2.9 |
| Goals conceded | 0.6 |
| Time first goal scored | 43 |
| Time first goal conceded | 14 |
| Yellow cards | 1 |
| Red cards | 0.2 |
| Subs used | 2.5 |
| Biggest victory | 7-0 |
| Biggest defeat | 4-2 |
| | |
| --- | --- |
| Goals scored | 0.8 |
| Goals conceded | 3.2 |
| Time first goal scored | 21 |
| Time first goal conceded | 25 |
| Yellow cards | 2.3 |
| Red cards | 0.1 |
| Subs used | 2.5 |
| Biggest victory | 3-2 |
| Biggest defeat | 6-1 |
| | |
| --- | --- |
| Andrew Waterworth | 13 |
| Joel Cooper | 11 |
| Shayne Lavery | 10 |
| Kirk Millar | 8 |
| Jimmy Callacher | 6 |
| | |
| --- | --- |
| Dougie Wilson | 6 |
| Michael Carvill | 5 |
| Oisin Smyth | 4 |
| Ryan Waide | 4 |
| Seanan Clucas | 3 |
| | | |
| --- | --- | --- |
| Linfield | 2020-03-14 15:00:00 | Larne |
| Glentoran | 2020-03-20 19:45:00 | Linfield |
| | | |
| --- | --- | --- |
| Coleraine | 2020-03-14 15:00:00 | Dungannon Swifts |
| Dungannon Swifts | 2020-03-21 15:00:00 | Glenavon |
Academia Clinceni
Voluntari
2020-07-17 15:00:00
{{ props.days }}d

{{ props.hours }}h {{ props.minutes }}m

{{ props.seconds }}s
Preview & Prediction »
Everton
Aston Villa
2020-07-16 17:00:00
{{ props.days }}d

{{ props.hours }}h {{ props.minutes }}m

{{ props.seconds }}s
Preview & Prediction »
Júbilo Iwata
Giravanz Kitakyushu
2020-07-19 09:30:00
{{ props.days }}d

{{ props.hours }}h {{ props.minutes }}m

{{ props.seconds }}s
Preview & Prediction »
Larissa
Skoda Xanthi
2020-07-18 16:15:00
{{ props.days }}d

{{ props.hours }}h {{ props.minutes }}m

{{ props.seconds }}s
Preview & Prediction »
Östersunds FK
BK Häcken
2020-07-19 15:30:00
{{ props.days }}d

{{ props.hours }}h {{ props.minutes }}m

{{ props.seconds }}s
Preview & Prediction »
Start
Rosenborg BK
2020-07-16 18:30:00
{{ props.days }}d

{{ props.hours }}h {{ props.minutes }}m

{{ props.seconds }}s
Preview & Prediction »