By Lucas Pereira, FootballPredictions.NET, 19:57 25/02/2020
Updated at: 15:57 17/08/2023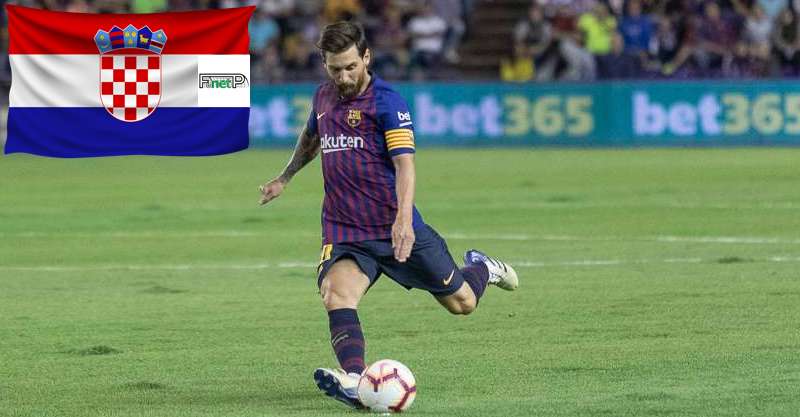 Bet365 is in high demand all over the world, but in some countries, such as Croatia, you may find that the site "bet365.com" is actually blocked. Here I am going to tell you why and share a mirror link or alternative link for access to bet365.
Bet365 Alternative Link for Croatia
The alternative link for Croatia is here. (Click to access the bet365 site). This mirror link will let you access exactly the same website but from an unblocked route. It is not a VPN, and a VPN is not needed to access it.
Let's now go into the history of why you can't go directly to the site and how this different URL makes it possible.
Is Bet365 'blocked' in Croatia?
This is an interesting question because although the main site is blocked by technology, it's very much available by using a simple workaround. Let me explain.
Some time ago, the Croatian government decided in its infinite wisdom that far too many of its citizens were using foreign online bookmakers. Why was this a problem for them? In short, they got FOMO greed.
After developing a severe case of envy, it came to the conclusion that the taxman was missing out on collecting some potential extra money from its people.
The response? To block the websites of foreign bookmakers so that all Croatians can instead use local (in-country) bookmakers and thus be under their control and pay tax on any betting wins to the government.
As it happens, this was not a popular decision (who would have guessed?) and they soon discovered that Croatian people are not as stupid as the government would like to think.
Now, it's just as easy to bypass these weak controls and simply use the alternative bet365 link. This type of link is also known as a mirror site. It is exactly the same website as bet365.com. Although the domain name is different, the site has been set up by bet365 using a different IP address specifically so that Croatians are able to access it.
When you visit it you can rest assured that it is safe and that you are not being scammed by a fake site. We know this because here at footballpredictions.net we work closely with bet365 and access their odds for football matches including those for the Croatian Prva Liga (for which we also provide tips and predictions on a regular basis).
So, as the government has not specifically banned gambling online, it remains completely legal for citizens to use online bookmakers of their choice. Therefore, Croatians are completely able to access bet365 and enjoy tax-free winnings from online gambling.
Access bet365 using the mirror link here.
Frequently Asked Questions
Is Bet365 banned in Croatia?
⚖️ Is online betting legal in Croatia?
Yes, it is legal. The government has made some attempts to block certain betting sites but the mirror links help get around this issue. Croatians can, therefore, make tax-free winnings.
Will I need to use a VPN to access it?
No. You don't need to use a
VPN
to get access. The link works by itself with no problem and is fully SSL encrypted.
Does this affect other countries?
It does. There are
several countries
where alternative links can be used to access bet365.