By Victor Martins, FootballPredictions.NET, 16:56 28/07/2020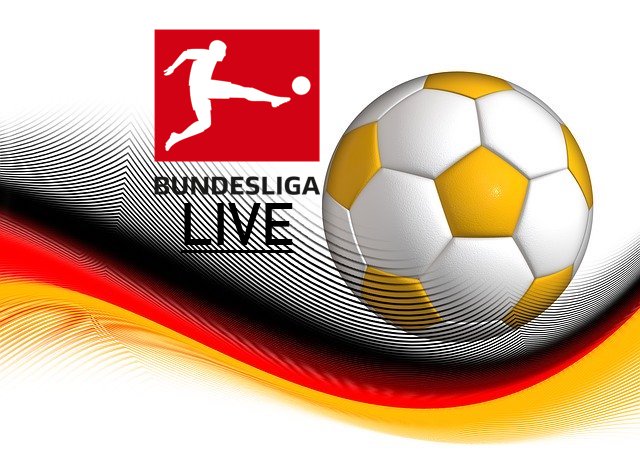 The Bundesliga ranks right up there with some of the world's best football competitions. What with big clubs like Bayern Munich and Borussia Dortmund strutting their stuff, it's clear why so many of us enjoy watching this fantastic league.
Here, we show you how you can watch Bundesliga live streaming from the UK, Ireland and many other countries - without paying anything in subscription fees!
Watch Bundesliga Live
Let's cut right to the chase by providing the details of what you need to watch all of the action streamed live from Bundesliga 1:
If you haven't got an account there already, get one with bet365
Complete registration and deposit a minimum of a fiver
That's it! You can start watching it. And you can withdraw your money at any time
It's one of those few 'Seems to good to be true' moments that actually is (for a change).
---
Before You Watch: Bundesliga Fact File
Translated, Bundesliga means the 'Federal League' and it is the top men's competition in Germany. There are eighteen clubs represented in the top tier, Bundesliga 1. It will come as no great shock that the club that has won the most number of titles is Bayern Munich.
In the overall attendance figures for world football, Bundesliga is number one. Yes, the Germans love their own league and flock to matches like nobody's business. No wonder it is broadcast to so many countries (over 200).
One club, in particular - Borussia Dortmund - has the highest average attendance of any football league club in the world. This regularly exceeds 80,000 per game. That's a lot of fans.
The first-ever Bundesliga season kicked off in 1962.
Being German, you would expect the league to be heavily regulated regarding financial regulations and the overall business model of the participating clubs. And you would be right.
Clubs almost always make a profit in the Bundesliga, pay approximately half of their income to players in the form of wages, and are majority-owned by their own membership base.
The Bundesliga also has a set of regulatory controls to ensure that they will remain solvent and able to participate in each season's competition. This generally keeps things in check (a bit like Financial Fair Play from FIFA) to maintain the continuity of clubs.
Viewing Coverage
While you can watch Bundesliga matches live streamed on bet365, the rights are distributed by DFL Sports Enterprises which is a subsidiary of the governing body of German football (the Deutsche Fussball Liga).
The package of broadcasting rights also includes all 2. Bundesliga (second-tier league), relegation play-offs and DFL-SuperCup games.
Other subscription-based broadcasters of Bundesliga globally include BT Sport (UK & Ireland), Movistar+ (Spain), Fox Sports (USA), SportsNet (Canada).
Within Germany itself, the broadcasting rights are often divided up between the likes of DAZN, Sky Sport and the publicly available channel, ZDF.
💷 Are there any subscription fees to watch live?
No. All you need to do is
register here
and have a funded account of at least a fiver (or have placed a bet in the past 24 hours) to watch all Bundesliga live streams for free. Better still, you can withdraw your deposit at any time!
⚽ Are there any other leagues to watch?
Yes. You can also get access to the top European leagues including live streams of Serie A and La Liga. A listing of the complete upcoming live stream schedule is available
here
.
⌚ When is the Next Bundesliga Game?
Check the
schedule
to see when the next match is set to kick off.