By Victor Martins, FootballPredictions.NET, 21:44 21/08/2020
Updated at: 21:44 21/08/2020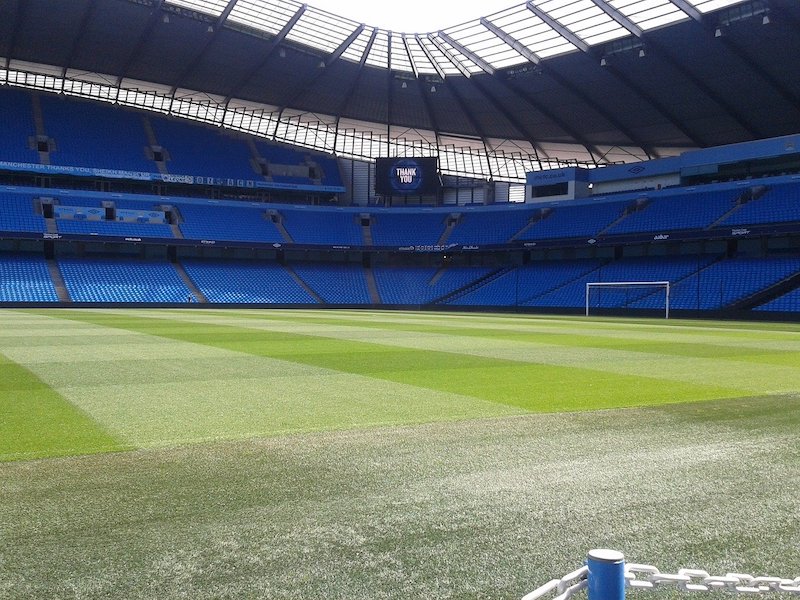 No team in English domestic football has been as successful as Manchester City over the past decade. However, the club still fights for its status as one of England's biggest clubs. Patches of empty seats are a relatively common sight at the Etihad Stadium on match day.
The social media age has, of course, exacerbated the situation for City, with an out-of-context picture often all it takes to get fans of other clubs talking. However, there is no denying that City don't have as many fans across the world as Liverpool or Manchester United and it is something that the club is trying to address.
The Etihad Stadium holds an impressive 55,000 spectators, making it one of the biggest stadiums in Premier League football. It is anticipated (according to social media followings and worldwide trends) that Manchester City have 110 million supporters across the globe.
Turbulent History
While plenty of fans on social media enjoy poking fun at City's relatively short history, they see in fact one of England's oldest clubs. In addition, the 84,569 fans at Maine Road as City took on Stoke City in 1934 is bigger than any home attendance Manchester United, Liverpool or Arsenal have ever achieved.
Only Tottenham Hotspur's record-breaking attendance of 85,512 fans at their home game, when they moved to Wembley Stadium, tops that figure.
During the late 1960s, City became one of the powerhouses of English football. Players such as Mike Summerbee, Colin Bell and Francis Lee, kick-started an era of success at the club.
The First Division title came in 1968 before the FA Cup in 1969 and the European Cup Winners Cup the year after. The League Cup followed in 1976 before City went on a 35-year trophyless streak, much to the delight of rival fans.
In 2008 City was purchased by the Abu Dhabi investment group and hasn't looked back since. With the exception of the Champions League, the blues have won every trophy available to them and are one of the biggest sides in Europe.
The notion that City 'bought success' still rankles with fans of other clubs, making them a regular target for criticism on social media platforms.
Neighbours from Hell
Unlike cross-city rivals Manchester United, Manchester City's fanbase holds a generational divide. Both clubs were seen as on par within the pantheon of English football history until the mid-1960s when United left their great rivals for dead.
Players such as George Best and Bobby Charlton propelled United to new heights and, although City kept up at times, United stole the majority of the headlines.
Both sides endured a relative spell in the doldrums during the 1970s and 1980s before United took the footballing landscape by storm. Armed with Sir Alex Ferguson's know-how, United won all before them whilst City dropped down as far as the third tier in English football.
Inevitably, United's profile was huge - both in the UK and across the world, at a time when football became the world's biggest sport. This left City trailing in United's wake with children and adults alike pleading their allegiance to United.
After all, the attraction was supporting the team that wins. As a result, City are still playing catch up 20 years on.
Taking Over the World
As football moved into the 21st Century, the popularity of the game across the world boomed. With more money in the game than ever before, clubs looked for ways to make their team more attractive to an international market.
Teams like Manchester United, Barcelona and Real Madrid are all seen as business operations abroad and they look to ensure that they adhere to the needs of fans from countries across the world.
City's relative late development in this sphere has seen them aim to make up ground - something they look to have achieved. With pre and post-season tours to America, Australia and Asia - City's profile across the planet is bigger as it has ever been, which is reflected in their estimated fan count of over 100 million.
The City Football Group have also acquired teams from a multitude of countries including Melbourne City (Australia), New York City (America) and Girona (Spain) creating a footballing breeding ground like no other.
12 clubs across 6 continents are part of the CFG and City look to be showing no signs of slowing in their quest to be the biggest team in the world.
110 million fans aside, whether or not City manage to fill their stadium on matchdays is another question.