By Lucas Pereira, FootballPredictions.NET, 18:08 30/09/2020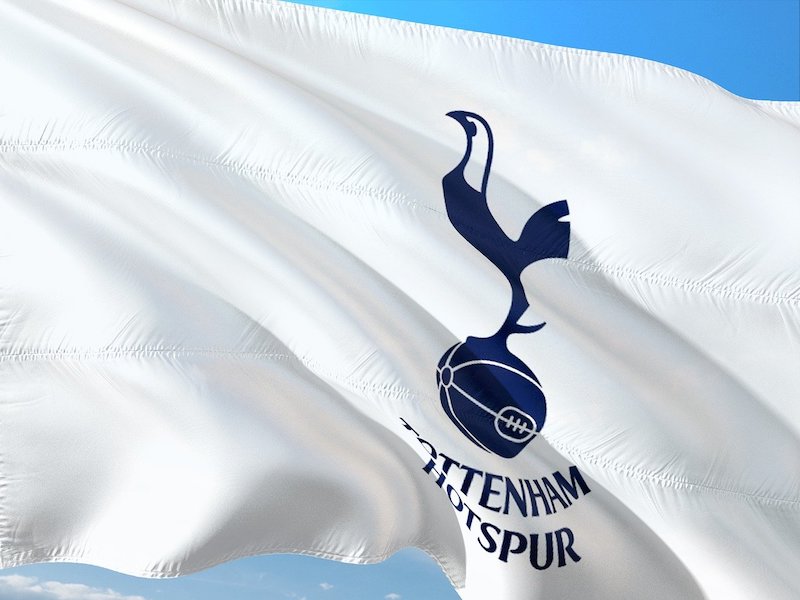 Tottenham Hotspur have competed in the Premier League since its inception in 1992, and the club has never been relegated since then.
The club has enjoyed many successes during this period, and with Jose Mourinho now at the helm, Spurs fans will now be optimistic that the club can lift its first trophy since 2008.
Despite being a Premier League ever-present, Tottenham Hotspur have never won the league title since the league's reform. Their last league success came in the 1960/61 old First Division season, where Spurs edged Sheffield Wednesday to the title. In total, Spurs have won two First Division league titles throughout their illustrious history.
Mourinho himself has won three Premier League titles - all coming across his two spells as manager at Chelsea. He has also won league titles in Portugal, Italy and Spain, and is looking to continue his trophy-laden career at the Lilywhites.
Spurs have come close to lifting the Premier League trophy under Mauricio Pochettino but fell short at the final hurdle on two occasions.
Two First Division Titles
Spurs' first title success came during the 1950/51 season under the stewardship of Arthur Rowe. The squad won the title against the odds following their promotion from the Second Division the season prior.
Sonny Walters finished the season as the club's top goalscorer with 15 strikes, and his goals were crucial to their maiden league success as Spurs finished above Manchester United in second by only four points.
The club then had to wait 10 more years until their next league title when Bill Nicholson guided Spurs to First Division summit, with a team including Bobby Smith and Les Allen.
The campaign is also Spurs' most successful to date as the club not only won their second First Division title but also their third FA Cup trophy.
Lack of Success During the Premier League Era
When Mourinho was announced as the new Tottenham head coach, he became the club's 15th permanent manager since the inaugural Premier League season.
The club has ventured down many different avenues to find success, in terms of personnel and managerial style.
From Juande Ramos to Harry Redknapp to Andre Villas-Boas to Mauricio Pochettino, the evolution of Tottenham's managers from 2008 to 2014 undeniably improved the team but has ultimately failed to deliver the Premier League trophy.
Their highest Premier League finish came in 2017 when the club came second to Antonio Conte's Chelsea, and their lowest ever finish came in 1993/94 when the club finished the season in 15th place.
Pochettino Revolution
Mauricio Pochettino arrived at Spurs fresh from taking Southampton to an 8th placed finish in 2014. And many believed he was another manager to come and go on Daniel Levy's conveyor belt.
However, his modern pressing style of play took the club to a hair's breadth away from Premier League and European gold.
Pochettino's youthful side featuring Dele Alli, Harry Kane, Heung-Min Son and Eric Dier allowed the club to play the Argentinian's style of football perfectly. Spurs' league finishes under Pochettino improved almost year-on-year from 5th, 3rd, 2nd, 3rd, and 4th.
While fighting for a Champions League place in 2018/19, the club also embarked on a magical run in the competition itself.
After coming from behind to beat Ajax in the final second of their semi-final second leg, they, unfortunately, fell short in the final. Their opponents, Liverpool secured a 2-0 win in Madrid after Moussa Sissoko was harshly penalised for handball early on in the final.
After a poor start to the 2019/20 Premier League campaign, the Argentine manager was sacked by Levy with the club languishing in 14th place in the league.
The Arrival of 'The Special One'
Many were shocked and confused when Tottenham had taken the decision to sack Pochettino and swiftly replace him with Mourinho. It came after a poor run of results for Spurs.
The former Real Madrid manager was entering his third consecutive Premier League job after being sacked by Chelsea and Manchester United.
However, despite being relieved of his managerial duties at both clubs, he still delivered the one thing he does best, trophies.
With Spurs longing for a trophy, the arrival of 'The Special One' identifies the club's intentions and aims when employing him in North London.