By Andre Moura, FootballPredictions.NET, 15:03 14/11/2020
Updated at: 15:03 14/11/2020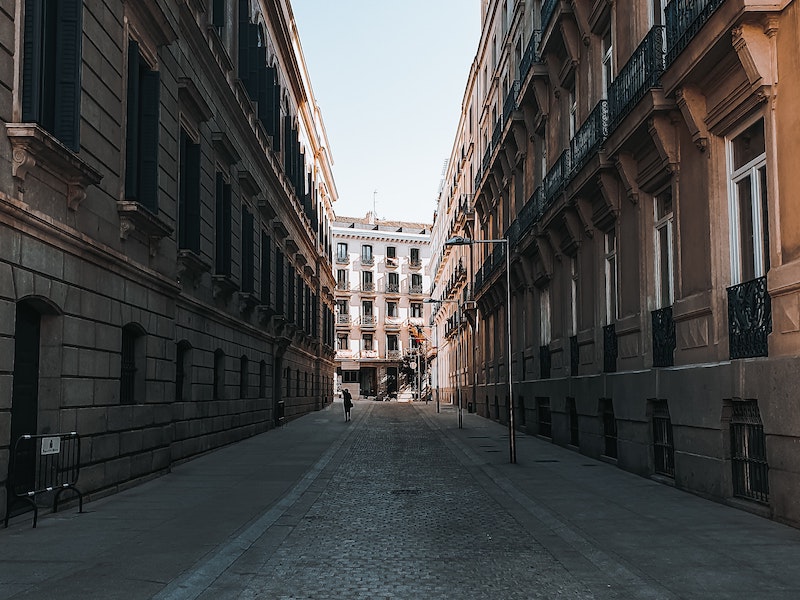 Spanish giants Real Madrid are known for attracting some of the world's best playing talent. They also pay some of the biggest wages in world football which enables their players to buy in exclusive neighbourhoods. Here, we look at where these are.
The Real Madrid players generally live in either the La Finca or La Moraleja residential estates. Both players and managers have occupied properties in these areas in the north of the city, including Guus Hiddink and David Beckham.
Other players have also lived in Puerto de Hierro, situated near the Santiago Bernabeu.
The properties in these areas appeal to the players due to the privacy and security measures that they offer.
La Finca, residential estate to the northeast of Madrid
The residential area of La Finca is situated in Pozuelo, to the northeast of the city of Madrid. It has become the luxurious home for a number of first-team players in recent years due to its modern architecture and security facilities.
La Finca is mainly made up of a number of detached villas which individually measure at around 600 square metres. As a general rule, players rent their properties in La Finca, with the villas costing around 7000 Euros per month.
FOR SALE! Visit this amazing villa in La Finca #Madrid #luxury #realestate https://t.co/WuSb77PbgR pic.twitter.com/VvwWOxZIRu

— Bernado Luxury (@BernadoLuxury) April 27, 2017
However, five-time Ballon d'Or winner Cristiano Ronaldo bought his property in the area outright, which he lived in during his nine years with the club.
Other stars to have rented properties in La Finca during the previous ten years include Welshman Gareth Bale, James Rodriguez, Alvaro Arbeloa, Jese Rodriguez and goalkeeper Keylor Navas. World Cup-winning German central midfielder Toni Kroos still lives in La Finca and is now in his seventh year with Los Blancos.
La Moraleja, the traditional home of Real Madrid's stars
In contrast to La Finca, the area of La Moraleja has been the traditional home of Real Madrid players and managers down the years. The residential estate in the north of the city is popular amongst players and staff due to its close proximity to the club's Valdebebas training ground.
Much like La Finca, the area offers heightened security and much-needed privacy from the public. Generally, players choose to live in the large detached villas within the complex.
Vivienda en La Moraleja📍, tiene una parcela de 10.000m2, con increíbles vistas a la zona sur😍
🛏️ 9 Dormitorios
🛁 7 Baños
🏎️ 3 Garajes
💰 4.200.000€#lamoraleja #vivienda #chalet #chaletdelujo #luxuryrealestate #realestate #luxury #jaimevalcarce #lamoraleja #madrid pic.twitter.com/zEMyFgHYp5

— Jaime Valcarce Lledó (@JaimeValcarce) September 21, 2020
These have large gardens and between 600 and 1000 square metres of floor space. Overall, La Moraleja is an upmarket area with a number of private schools and elite sports clubs.
During the 2000s, almost the entirety of the playing squad lived in La Moraleja, along with a string of former managers that have led Los Blancos during the past three decades.
A number still own properties in the area, such as Christian Panucci, Roberto Carlos, Predrag Mijatovic and Guus Hiddink. Former striker Gonzalo Higuain also lived in La Moraleja prior to his departure to Italian side Napoli.
Away from football, the estate is also popular amongst other high profile figures, and American entertainer Bing Crosby is one of several famous former residents.
David Beckham kept his property in the area after leaving Real in 2007 but recently sold his property to a Spanish businessman.
La Moraleja currently houses five Real Madrid first team members, including captain Sergio Ramos. He lives in the former home of Brazilian striker Ronaldo Nazario.
Left-back Marcelo also owns a villa in the estate, as does Luka Modric, whose home is valued in excess of 2 million Euros. French forward Karim Benzema owns the house that previously belonged to attacking midfielder Mesut Ozil.
Fellow Frenchman Raphael Varane lives in the nearby El Encinar estate. Former defender Pepe also lived outside the two most popular estates, the Puerto de Hierro estate, near to Real's home stadium, the Santiago Bernabeu.