By Peter Guest, FootballPredictions.NET, 11:31 04/10/2020
Updated at: 11:54 09/12/2020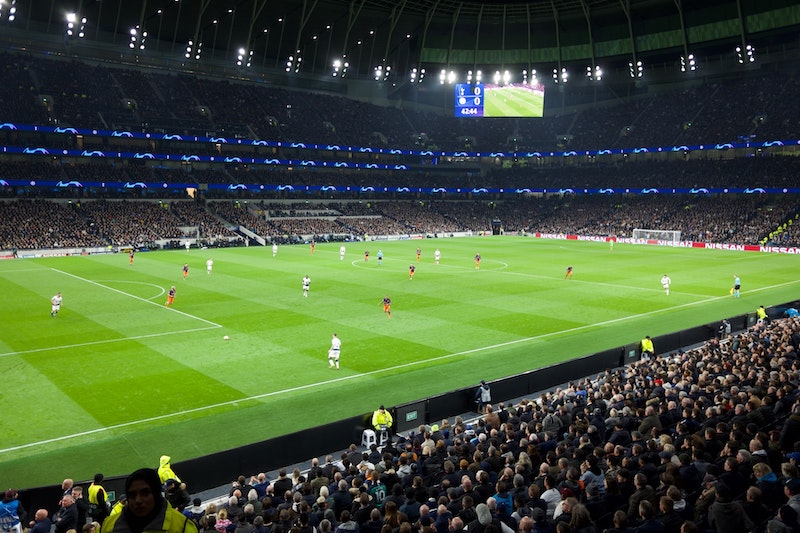 Tottenham Hotspur has played most of its 138-year history at their White Hart Lane home in North London. However, the club recently completed the demolition and subsequent development of an ambitious billion-pound stadium, which has been dubbed by many as one of the world's best.
The Tottenham Hotspur Stadium - or New White Hart Lane as it is called by some - is 100% owned by Spurs. In turn, Spurs are 85% owned by billionaire Joe Lewis' holding firm ENIC International. The remaining 15% of Spurs' shares are owned by over 30,000 individuals.
🇵🇹 Tottenham Hotspur head coach Josè Mourinho insists Spurs owner Joe Lewis and chairman Daniel Levy share his vision:

🗣"We want the same. He doesn't want anything different than Mr Levy wants, Mr Lewis wants and I want. He doesn't want anything different than us."#THFC #COYS pic.twitter.com/RywG3ZJdQi

— Last Word On Spurs (@LastWordOnSpurs) June 22, 2020
The club has taken on a significant amount of debt in order to service the building of the impressive new stadium, which opened in April of 2019. In the opening game, goals from Son Heung-Min and Christian Eriksen handed Spurs victory against Crystal Palace.
Stadium cost exceeded Spurs' expectations
Spurs' stadium development was included in the Northumberland Development Project, which aimed to regenerate the area surrounding the stadium over 20 years - and included the construction of a club museum, shops, houses and other residential infrastructure such as the improvement of tube and train stations.
🎇 This time last week... 🎇#SpursAreHome ⚪️ #COYS pic.twitter.com/rd3QTXOxVr

— Tottenham Hotspur (@SpursOfficial) April 10, 2019
The second phase of the development project included the stadium's construction and was estimated to cost just over £300 million. This cost was then revised to upwards of £400 million in July 2018 - before the impacts of Brexit and other factors drove the projected cost up even further.
Brexit was estimated to have caused a 15% increase in build cost, while changes to the plans, overtime figures, extra contractors and higher construction costs caused chairman Daniel Levy to concede that the stadium had cost around £1 billion to build.
This revelation came just before the stadium's opening ceremony in April 2019.
In addition to using cash reserves from the club itself, Spurs and chairman Levy utilised lending funds from HSBC, Goldman Sachs and Bank of America Merrill Lynch in order to fund the construction of the stadium. All in, the borrowing totals £637 million - £525 million of which was refinanced by Levy in September of 2019.
ENIC International and "mystery man" Joe Lewis
Billionaire Joe Lewis and his holding company ENIC International first acquired a stake in the North London club in 2001 after Sir Alan Sugar, Tottenham's previous owner, decided to sell a 27% share for £22 million. Lewis also bought a separate 2.9% stake at the same time.
In 2007 Lewis bought the rest of Sugar's stake in the club, before adding a further 9.9% after buying out the owner of Easyjet, Stelios Haji-Ioannou to give himself a majority. In 2009 shares were reissued to fund the new stadium project, and this left Lewis and ENIC with a majority 85% share of Tottenham Hotspur - with the remaining 15% made up of more than 30,000 individuals.
Tottenham Hotspur owner Joe Lewis arriving in London yesterday in his 321ft super-yacht. #THFC pic.twitter.com/g0PWzxAB6H

— Talking THFC (@TalkingTHFC) July 3, 2018
Octogenarian Lewis was born in Bow, London, and has an estimated net worth of in excess of £4.5 billion according to the Sunday Times' rich list. He made his fortune from the sale of luxury goods and his status as one of London's most prominent restauranteurs in the 1960s and 70s, before growing his fortune even further through currency trading.
Lewis is the chairman and main investor in the Tavistock Group, which owns over 200 companies in a range of different countries and economic groups. These companies include the majority share in Tottenham Hotspur - the team of choice for Lewis and his family - as well as many holdings in property, restaurants, resorts, oil and gas, and sporting events like the Tiger Woods-backed Tavistock Cup - an annual golf tournament held in one of Lewis' Florida resorts.
ENIC and Tavistock have also held a financial interest in other football teams, with Lewis once holding shares in Glasgow Rangers and Slavia Prague.
Despite his long-held fandom of Spurs, Lewis is rarely seen at matches - both at the old stadium and the new arena. Lewis instead entrusts his business partner Daniel Levy to take care of the day-to-day running of the club, with the 83-year-old entrepreneur watching most games from the comfort of his multi-million-pound superyacht.