By Renata Leite, FootballPredictions.NET, 11:37 04/10/2020
Updated at: 11:37 04/10/2020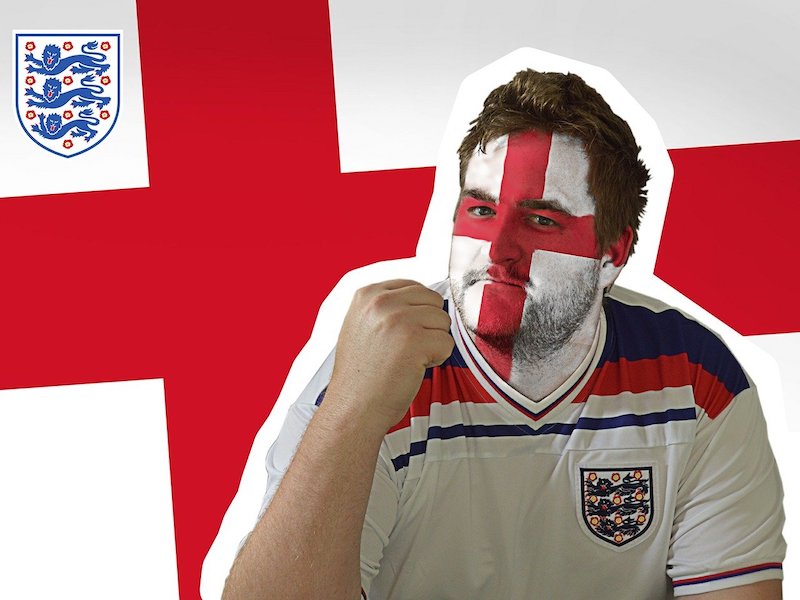 During their glorious history, Everton FC has won a number of trophies including nine league titles and five FA Cups.
On the whole, Everton fans do not resent the England National Team and do not openly support the opposition during England matches like the other Home Nations (Scotland and Wales) do. However, there has been a divide between the national team and the city of Liverpool as a whole in the past.
This has not stopped the national team from playing a number of internationals in the city of Liverpool since they started playing in the late 1800s.
Why do people believe there to be animosity towards the national team?
The origin of the perceived anti-England agenda in Liverpool takes its main roots from a series of failings towards the city from the United Kingdom establishment. Events such as the Hillsborough disaster and the fallout from it have created animosity from the city of Liverpool towards the government and the rest of England. 'Anti-Scouse' jokes also remain common in a number of areas in England.
As a result, it has led some in the city to refer to themselves as being 'Scouse, not English'. Although this is not, it does however indicate that many football supporters in the city have chosen to distance themselves from their nationality and, thus, the England National Team.
Hostility from Scousers during and after the 1966 World Cup
Everton's Goodison Park was one of a number of stadiums used to host matches during the World Cup in 1966, which was hosted and won by England. The Toffees' home was set to host the Three Lions' semi-final clash with Portugal. However, this match was moved to London and Wembley Stadium at the request of FIFA.
This led to supporters at the other semi-final, which subsequently took place at Goodison Park, to display a banner reading "Down with FIFA! England for the cup!".
Earlier in the tournament, an article in the Swedish newspaper Dagens Nyheter stated when talking about Liverpool that "this is the football city of England - not stiff and serious London where you can hardly tell there is a World Cup competition going on."
Less than a decade later in 1973, Northern Ireland played a 'home match' against England at Goodison Park in the Home Nations Championship. The match was moved from Windsor Park in Belfast due to civil unrest in Northern Ireland as the Troubles continued.
Everton and Liverpool have both produced plenty of players for England
Since the first England international against Scotland in 1872, 1,244 players have played at least once for the Three Lions. Liverpool have provided 74 of these players, the third most of any club; Whilst Everton have given the fifth-most players with 68 in total. Both clubs have featured regularly in recent England squads.
Everton goalkeeper Jordan Pickford and central defender Michael Keane were both included in manager Gareth Southgate's most recent squad, as they won their 26th and tenth caps, respectively. In addition, midfielder Fabian Delph has also been included in recent squads, with his last call-up coming against Montenegro in November 2019.
Liverpool also had two players in the recent Nations League squad, as defenders Trent Alexander-Arnold and Joe Gomez both featured for England. Midfielders Alex Oxlade-Chamberlain and Jordan Henderson were both included in the squad before this for the match against Kosovo in November 2019.
England have previously played home matches in Liverpool
For a majority of its history, the England National Team has played its home internationals at Wembley Stadium. However, they have played elsewhere in England - mainly prior to Wembley's initial construction and then during its rebuild in the early 2000s.
Both Goodison Park and Anfield hosted early Home Nations Championship matches prior to the Second World War. Since then, the Three Lions have played at Goodison just three times and most recently in 1966.
This included their first home defeat to a non-British nation as they lost to the Republic of Ireland in 1949. Anfield has been used by the national side more recently, with England playing at the home of Liverpool three times during the 'On Tour' period as Wembley was rebuilt.
The most recent visit being for a friendly against Uruguay in 2006.