By Peter Guest, FootballPredictions.NET, 18:33 17/04/2020
Updated at: 22:11 30/09/2020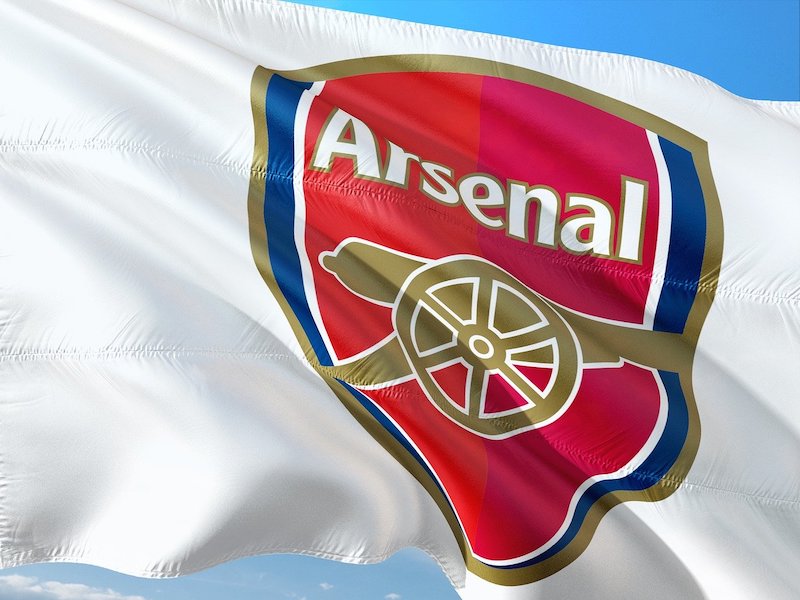 Being relegated is a fact of life facing all football clubs that have been around for long enough, and Arsenal FC has been in existence in various guises since way back in 1886. So, have the Gunners ever had to drop down to a lower league before - or are suggestions to the contrary just an urban myth?
Yes, Arsenal have been relegated. It happened on the 12th of April, 1913, the same year that they relocated to Highbury Stadium in North London from Woolwich. Despite this, though, they've had the longest stint in England's top division.
What Position Did Arsenal Finish?
That season, Arsenal FC finished in last place (20th) with just 18 points, behind Notts County who managed 23 points. Here is the full table from that campaign, courtesy of Wikipedia: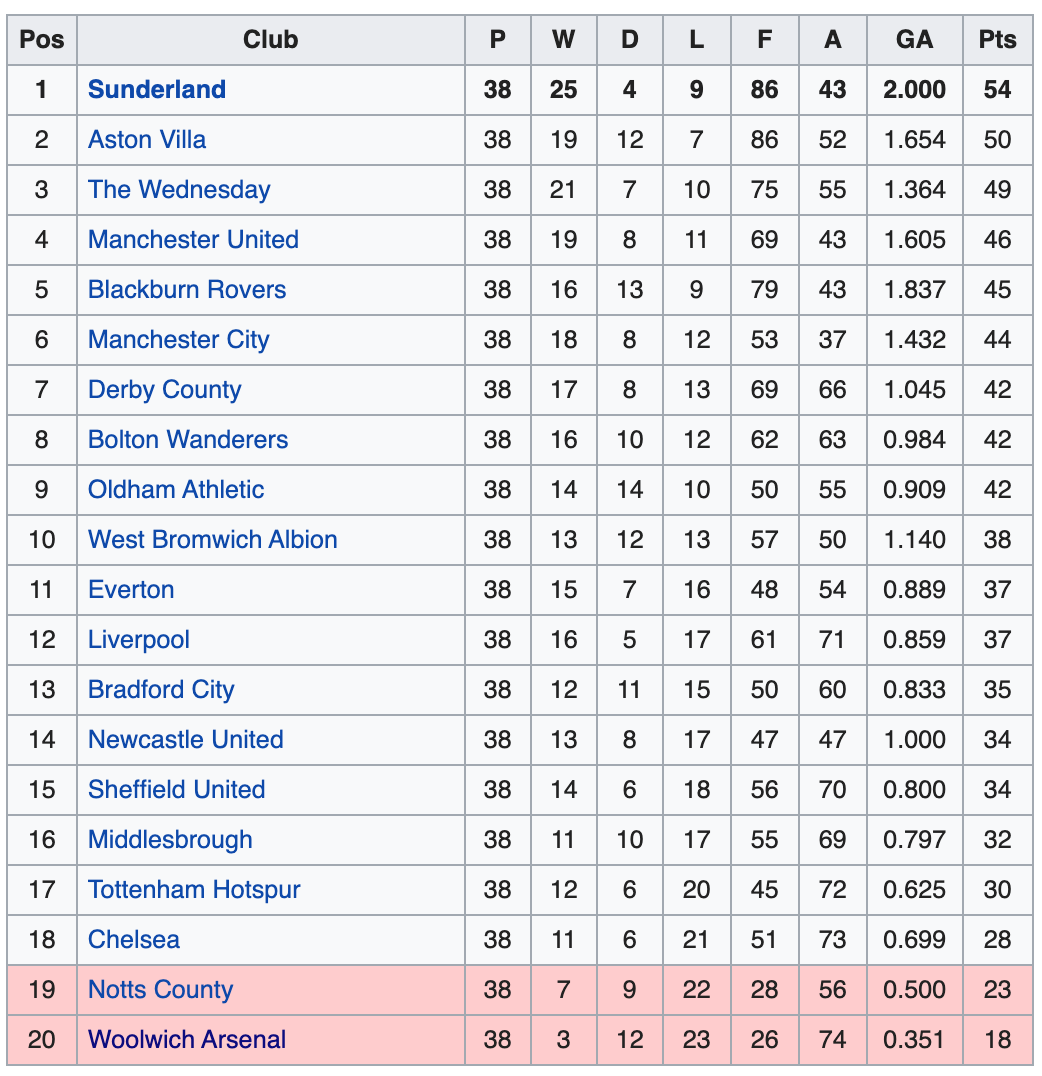 Who Else Were The Gunners Relegated With?
They were relegated along with Notts County, who finished second last, down to the Second Division. In that season, only the bottom two clubs were relegated (whereas now it's the bottom three).
Having won the least - just 3 out of 38 - and lost the most games (23) there wasn't really much doubt about Arsenal going down, though. It is one of the lowest points tallies in the history of the First Division/Premier League.
It wasn't a great year for London clubs in general, with Spurs and Chelsea also in the bottom half of the table that season.
How Many Times have Arsenal been Relegated?
The Gunners have been relegated from the top flight of English football just the once. That's quite an outstanding record when you compare relegation stats with other clubs.
Next in the list is Everton, who have been relegated twice, then Liverpool who have been relegated three times and Tottenham Hotspur (four times). Other clubs of note include Manchester United who have endured relegation 5 times, Chelsea 6 times and Man City 11 times.
Controversial Promotion Back to Division 1
After the one time that Arsenal did get relegated to Division 2, they spent two seasons there before gaining promotion back up to Division 1 - albeit in controversial circumstances.
World War 1 caused football to be suspended after the English 1914/15 season, with the Second Division top 5 finishing in the order:
Derby County (53 points)
Preston North End (50)
Barnsley (47)
Wolverhampton Wanderers (45)
Arsenal (43)
Derby County, as champions, earned promotion, as did runners-up Preston North End. One other club would be promoted as well, due to the fact that Division 1 would expand from 20 to 22 clubs in the 1919/20 season following the defeat of Germany and subsequent resumption of peacetime.
Under normal circumstances, Barnsley would have been that club to gain promotion after earning the right to go up or at least a play-off match with Wolves. However, Arsenal chairman, businessman Henry Norris managed to canvass and, somehow, successfully persuade members of the Football League to have his team added to the First Division - despite having only previously finished down in fifth place.
Norris got his way notwithstanding allegations of bribery after it was decided to vote for which team should be promoted. Bewildered Barnsley supporters were left stunned after their team inexplicably missed out due to Norris' alleged offering of "handsome financial inducements".
It was to be 8 decades before Barnsley would be promoted from the second tier of English football. Arsenal's right to be back in the top flight of English football was roundly questioned and gave rise to chants such as "Cheating Arsenal" at the time.
Later, in 1927, Henry Norris was found guilty of a number of financial indiscretions (after being initially exposed by The Daily Mail). These included the making of illegal payments for the benefit of Arsenal.
Norris was banned from all football for life by the Football Association.
Frequently Asked Questions
⬇️ When Have Arsenal Come Close to Relegation? 
The North London club has flirted with relegation on other occasions. Here are some of their closest shaves:


18th in 1909/10 (20 teams, bottom 2 relegated)
19th in 1923/24 (21 teams, bottom 1 relegated)
20th in 1924/25 (22 teams, bottom 2 relegated)
17th in 1975/76 (22 teams, bottom 3 relegated)


However, since the late seventies, things have been relatively safe.
⏫ Which Clubs Have Not Been Relegated in the Premier League Era?
Tottenham, Arsenal, Manchester United, Everton, Liverpool and Chelsea are the only
Premier League
founding clubs (i.e. clubs that started in 1992) that haven't been relegated.