By Victor Martins, FootballPredictions.NET, 14:20 03/12/2020
Updated at: 14:25 03/12/2020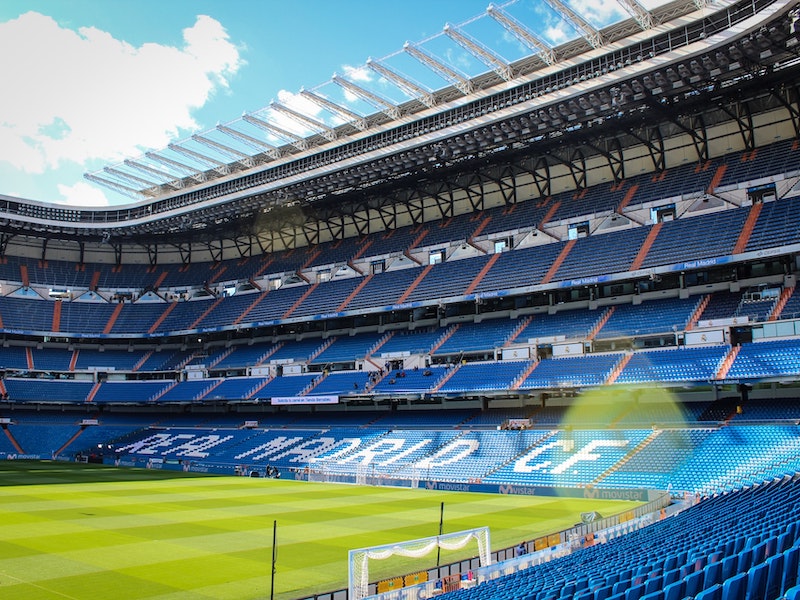 Real Madrid is undoubtedly football's most successful club; So much so that it was awarded FIFA's Club of the Century for its many exploits.
Since then, the club has grown even further to assert their dominance both domestically and in continental competition - sharing the spotlight with their Catalonian neighbours, Barcelona. But how were Los Blancos founded?
Football was introduced to Madrid by a number of scholars from Cambridge and Oxford as part of the Institución Libre de Enseñanza in 1897. As a result, Madrid Football Club was officially formed in 1902 after disputes between the original football clubs of the city.
During the years that followed, Real Madrid overcame many obstacles including the Spanish Civil War to become one of the world's most recognisable sports teams.
It has enjoyed unparalleled success with players like Ferenc Puskas, Alfredo Di Stefano, Ronaldo, Cristiano Ronaldo and Sergio Ramos all donning the famous white shirt.
The early years of football's most famous club
Football was first introduced to Spain by the aforementioned English academics and this was no exception in the country's capital city.
Scholars from the Institución Libre de Enseñanza, an educational project which ran for the best part of 50 years, and comprised of many Oxford and Cambridge graduates.
It was these men who were responsible for the introduction of 'the beautiful game' to Madrid.
Madrid's first (and only, at the time) football team was named La Sociedad. The team played on Sundays at Moncloa, a vast green space to the west of the city centre.
La Casa de Campo ocupa 1.720 hectáreas y su origen se remonta al Siglo XVI. (Foto http://t.co/8Ft1UUuwNZ) #madrid pic.twitter.com/uhl3Nr2c2p

— SecretosdeMadrid (@SecretosdeMadri) March 3, 2015
La Sociedad was founded in 1897, but it was just three years later that the founders encountered many disputes which saw the club split into two. The dissenters called themselves Nueva Sociedad de Football (New Society of Football).
The breakaway side was later renamed Madrid Football Club.
In 1902, one of the dissenters was formally named chairman of Madrid Football Club and the side were officially formed. His name was Juan Padros. Three years later, the side won their first title, defeating Athletic Bilbao in the final of the Spanish Cup.
Madrid FC became one of the founding members of the Royal Spanish Football Federation in 1909; Military scientist and club president Adolfo Melendez signed an agreement with the organisation that we now call the Spanish FA.
#EfemerideRMCF 1968
Fallece en Madrid Adolfo Meléndez. Fue uno de ls fundadores del Madrid FC y presidente del club en 3 etapas distintas, bajo su mandato se inauguro el estadio de O'Donnell y tras la Guerra Civil formo parte del grupo q refloto el club. Murio siendo el socio nª1 pic.twitter.com/duQB5yF8Dy

— Hemeroteca RMCF (@HemerotecaRMCF) June 2, 2018
Madrid's premier football team would earn the royal mark of approval in 1920, when King Alfonso VIII gave Los Blancos the prefix of 'Real' (or Royal). Real Madrid won its first league title in the 1931-32 season and would go on to retain it in the following season.
These early hallmarks of success were quickly halted, however, with the arrival of the Second Spanish Republic causing football to almost vanish completely. Real Madrid failed to truly recover from this until the end of World War Two.
Real Madrid's many recoveries - and legendary figures like Bernabeu and Perez
Following the Civil War, which had decimated both Real's playing staff and the club's facilities, president Santiago Bernabeu was tasked with picking up the pieces to restore glory to the capital.
Under his tenure, the club rebuilt their Estadio Real Madrid Club de Fútbol (later renamed after Bernabeu) and its Ciudad Deportiva training facilities.
Real Madrid president Santiago Bernabéu and Atlético Madrid president Vicente Calderón, greet each other in 1978. pic.twitter.com/QfLpwxBeLm

— The Antique Football (@AntiqueFootball) January 30, 2016
On the pitch, Bernabeu embarked on an ambitious project of signing world-class talent from overseas - with Alfredo Di Stefano and Ferenc Puskas the most poignant examples. The strategy paid off hugely.
Los Blancos won five consecutive European Cup titles between 1956 and 1960 - as well as adding a sixth in 1966.
Another of Real's most important figures is current president Florentino Perez, under whom the club have matched the success of legends like Di Stefano and Bernabeu.
Perez was massively responsible for ushering in the era of the 'Galacticos'. These were money-spinning signings like Kaka, Cristiano Ronaldo and David Beckham who brought the club success like La Decima (10 Champions League wins).