Predicciones y datos para apostar en Liga Premier de Kenia
Our Kenyan Premier League predictions & betting tips are all here, along with the latest league table and up-to-date statistics for the most widely watched football competition in the world. Select a match to see more in-depth Premier League game predictions & team stats. 🇰🇪
Tabla de la liga
Pos
Equipo
PJ
G
E
P
+/-
Pts
Forma
1

Gor Mahia

Gor Mahia

13
7
6
0
11
27

G

E

E

G

G

2

Posta Rangers

Posta

13
7
4
2
10
25

E

E

E

G

P

3

Kakamega Homeboyz

Homeboyz

13
7
3
3
8
24

E

G

G

G

G

4

KCB

KCB

13
6
5
2
8
23

P

E

G

G

E

5

Bandari

Bandari

13
7
2
4
2
23

G

G

G

E

G

6

Murang'a SEAL

Murang'a

13
6
3
4
2
21

G

G

E

P

P

7

Police

Police

13
5
5
3
4
20

P

E

G

G

G

8

Talanta

Talanta

13
4
7
2
3
19

E

G

G

E

P

9

Nairobi City Stars

City Stars

13
5
3
5
-4
18

P

G

P

G

G

10

Bidco United

Bidco United

12
4
5
3
2
17

E

G

G

P

P

11

Ulinzi Stars

Ulinzi

13
5
1
7
2
16

G

P

P

P

G

12

Tusker

Tusker

12
4
3
5
0
15

G

P

P

G

E

13

Kariobangi Sharks

K Sharks

13
3
4
6
-5
13

E

P

P

P

P

14

AFC Leopards

Leopards

13
1
8
4
-4
11

E

P

E

E

E

15

Shabana

Shabana

13
2
5
6
-8
11

P

P

G

P

E

16

Sofapaka

Sofapaka

13
3
2
8
-10
11

G

P

P

E

G

17

Nzoia Sugar

Nzoia Sugar

13
2
3
8
-9
9

E

G

P

P

P

18

Wazito

Wazito

13
1
5
7
-12
8

P

P

P

P

P
Mejor Equipo Defensivo
General
Gor Mahia
5
Posta Rangers
8
Murang'a SEAL
9
Bidco United
9
Tusker
9
Casa
Bidco United
2
Posta Rangers
3
Gor Mahia
3
Ulinzi Stars
3
KCB
4
Visita
Gor Mahia
2
Kakamega Homeboyz
2
Tusker
4
Bandari
4
Murang'a SEAL
4
Peor Equipo Defensivo
General
Nairobi City Stars
22
Sofapaka
21
Shabana
19
Nzoia Sugar
18
Wazito
16
Casa
Nzoia Sugar
11
Nairobi City Stars
9
Wazito
8
Sofapaka
8
Shabana
8
Visita
Sofapaka
13
Nairobi City Stars
13
Shabana
11
Wazito
8
AFC Leopards
8
Mejor Equipo en Ataque
General
Posta Rangers
18
Kakamega Homeboyz
18
KCB
18
Nairobi City Stars
18
Gor Mahia
16
Casa
Kakamega Homeboyz
13
Posta Rangers
10
Bidco United
9
Bandari
9
Police
9
Visita
KCB
13
Gor Mahia
10
Talanta
9
Nairobi City Stars
9
Posta Rangers
8
Peor Equipo en Ataque
General
Wazito
4
Kariobangi Sharks
8
AFC Leopards
8
Nzoia Sugar
9
Tusker
9
Casa
AFC Leopards
2
Wazito
3
Sofapaka
3
Kariobangi Sharks
5
Tusker
5
Visita
Wazito
1
Bidco United
2
Nzoia Sugar
3
Kariobangi Sharks
3
Murang'a SEAL
3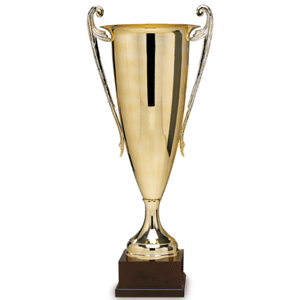 How do I back your Kenyan Premier League Tips?
You can back our Kenyan Premier League tips from here on FootballPredictions.NET. For each prediction, we maintain regularly updated odds from multiple bookmakers. Simply click/press on the links here to make your bets.
For further information about all of our football bets and categories, please see the free predictions & football betting tips page.