By Victor Martins, FootballPredictions.NET, 11:39 04/12/2020
Updated at: 11:39 04/12/2020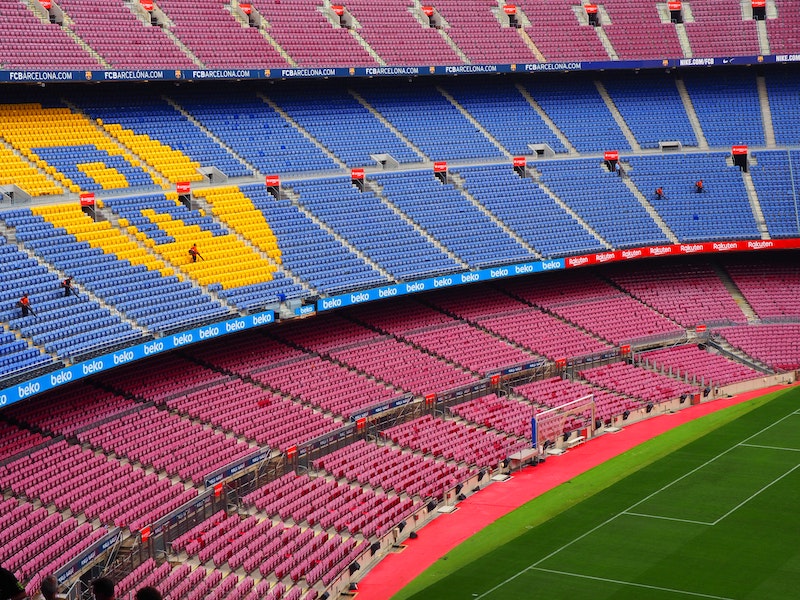 FC Barcelona are one of Spain and Europe's most well-known clubs, with millions of supporters all around the world.
The club got its name from the city in which it was founded in 1899. FC Barcelona were founded at a gymnasium in the Spanish city of Barcelona, in the region of Catalonia. As is common in sport, the club was named after the location it was based and, thus, Futbol Club Barcelona was born.
Although the name connection is rather obvious, the story of the club's formation and its founders is not without interest or intrigue.
Foundation and borrowing club colours - the founding of FC Barcelona
FC Barcelona were founded in November 1899 at the Gimnasio Sole in Barcelona by a group of 11 players, led by Swiss athlete Joan Gamper.
The meeting had been initiated by Gamper, who had posted an advert in the newspaper Los Deportes. In it, he stated his intention to form a football club in the city.
The side wore its famous blue and red colours for the first time a year later in 1900 for a match against now-defunct Hispania.
It is believed by many in Catalonia that the colours were chosen because they were the same as those worn by Swiss team FC Basel, one of Gamper's former sides. Basel was founded six years earlier than Barca, in 1893.
Congratulations to former FC Basel players @MoSalah and @XS_11official on winning the @ChampionsLeague 2018/19 with @LFC! 🎩👏🏼 #FCBasel1893 #zämmestark #UCLFinal pic.twitter.com/tIV7ol4phu

— FC Basel 1893 🇬🇧 (@FC_Basel_en) June 1, 2019
However, a handful of the other Swiss sides that Gamper played for, as well as British private school Merchant Taylor's in Merseyside, have also claimed to be the inspiration for the Barcelona kit design.
After being founded, Barcelona quickly rose to become one of Spain's leading football clubs, winning their first trophy in 1902, as they lifted the Catalan Football Championship.
Joan Gamper - Blaugrana icon, founder and club president
Joan Gamper is seen as being a football pioneer, after contributing to the formation of a number of football clubs in Spain and his native Switzerland. He was also highly regarded as a footballer in Switzerland, where he played for several elite clubs.
Gamper was born in the city of Winterthur in 1877 and his first club was Excelsior Zurich, who also wore blue and red colours. The club later merged with FC Turicum Zurich to become FC Zurich, for whom Gamper was a co-founder and the first club captain.
He also represented the athletics branch of FC Zurich, holding the Swiss records for the 800m and the 1600m. Prior to leaving for Spain, he also made a handful of appearances for both FC Winterthur and FC Basel.
In 1899, Gamper visited his uncle in Barcelona for what was intended to be a short trip before he headed on to Africa. However, he fell in love with the city and decided to stay, working as an accountant and sports columnist.
During his early days in Barcelona, he helped to publish the newspaper, Los Deportes, which he used to circulate his advert for players to form a football club.
The meeting took place at the gym used by Gamper, Gimnasia Sole. Having founded the club, he originally chose to act simply as a board member in order to continue his playing career. Gamper featured 48 times for the Blaugrana between 1899 and 1903, scoring in excess of 100 goals for the club.
Gamper became Barcelona president for the first time in 1908. At this time, the club was in a mess financially and at risk of folding, but Gamper was able to save it from extinction.
One of his first actions was to recruit Paulino Alcantara. He would go on to become Barcelona's seventh-highest scoring player of all-time, as the club enjoyed its first golden age of success.
https://twitter.com/fcbarcelonafl/status/1029819207796633600
Gamper's time with the club ended in controversy as Spain fell under a dictatorship. The Barca president was accused of promoting Catalan nationalism after their supporters booed the Spanish national anthem.
Sadly, Gamper died in 1930 after committing suicide following a period of depression and money problems.