By Victor Martins, FootballPredictions.NET, 13:30 01/02/2021
Updated at: 15:30 03/02/2022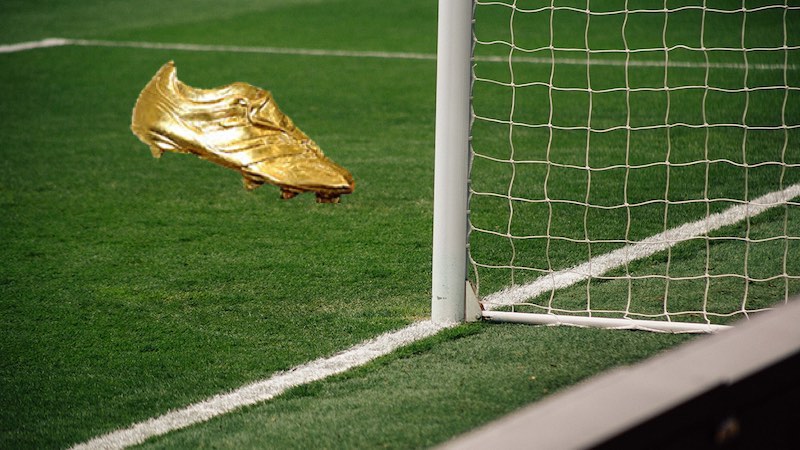 Here we track the leading all-time goalscorers since the first season of the English Premier League in 1992/3 until 4th Feb, 2022.
It was Tottenham's Teddy Sheringham who started best by claiming the first Premier League golden boot with 22 goals in 1992/3.
Before long, though, it was the great Alan Shearer leading the way. Amassing 260 Premier League goals for Blackburn and Newcastle, Shearer's brilliant record was destined to stand for many years.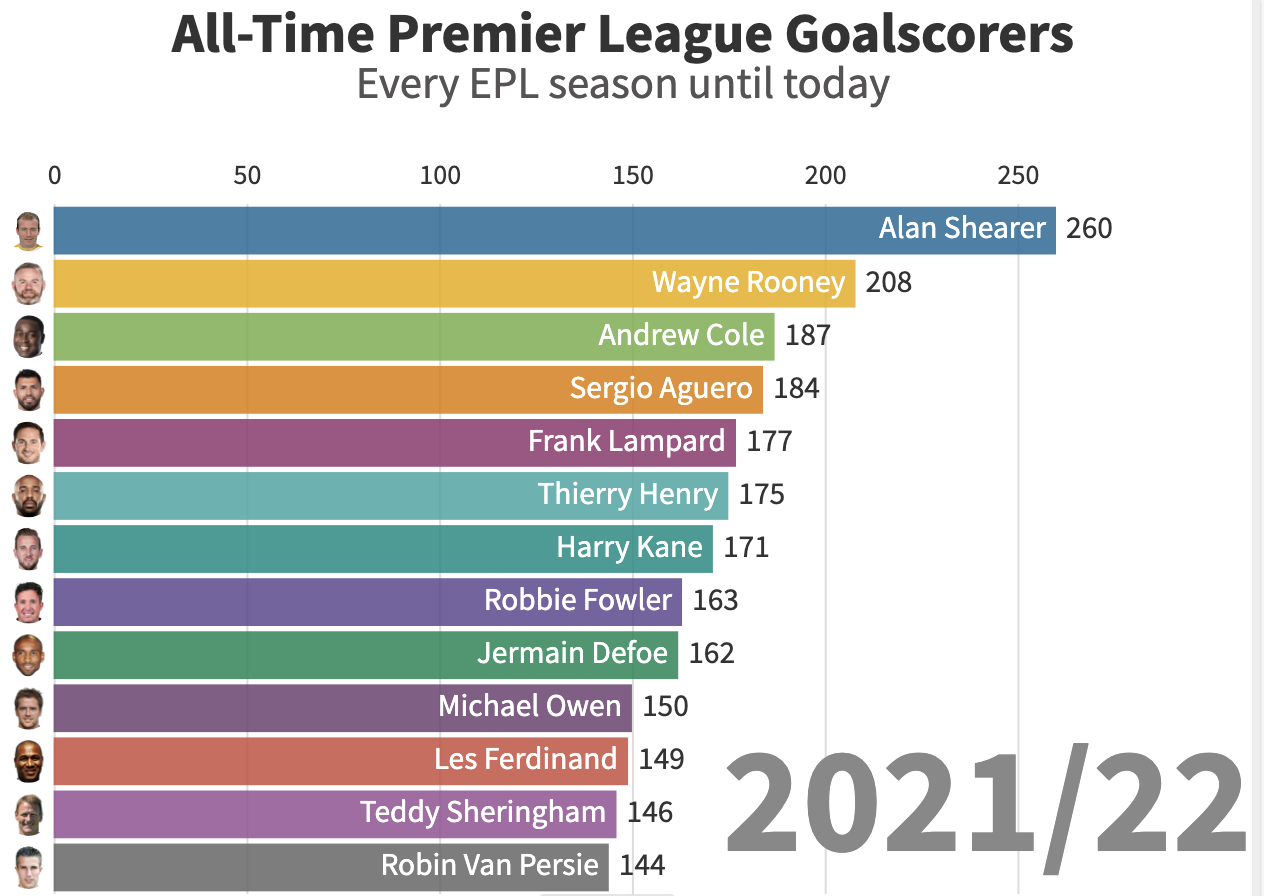 Wayne Rooney looked likely to be the main threat to his crown until the scoring prowess of Sergio Aguero and Harry Kane saw them climb the rankings.
Goals scored before the formation of the EPL are not shown in this chart.
This means that First Division legends such as Jimmy Greaves (357 goals), William 'Dixie' Dean (310) and Geoff Hurst (210) do not get a mention in this particular chart.
It seems unlikely that Greaves' top-flight English record will ever be surpassed. What makes it even more remarkable is that he spent the 1961 season away with AC Milan (who won the title that year).
In England, Greaves scored 220 top-flight goals for Tottenham Hotspur, 124 for Chelsea and 13 for West Ham.