By Renata Leite, FootballPredictions.NET, 20:37 26/09/2020
Updated at: 20:45 26/09/2020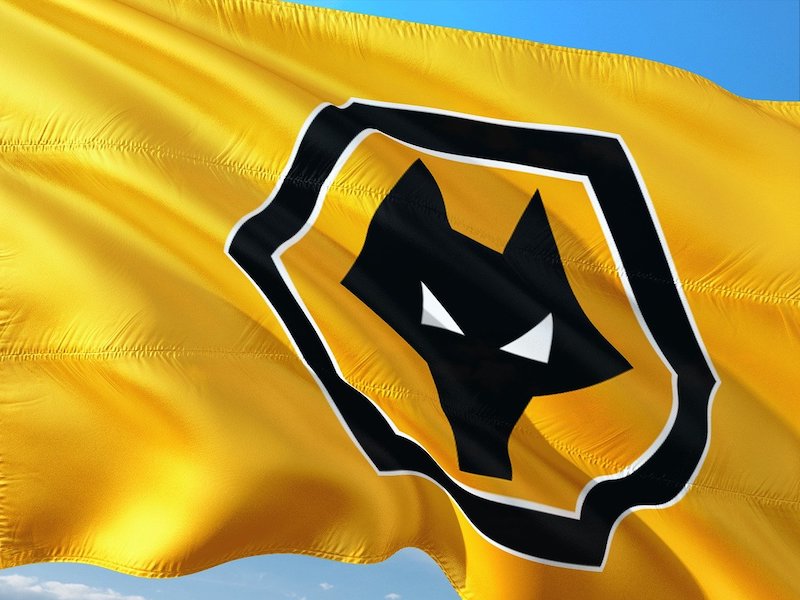 Wolverhampton Wanderers or Wolves as they are commonly known is a midlands football club that has been to the very top of English football. But, what exactly is that colour that they wear?
Wolves' traditional kit features old gold shirts, socks in the same color and all-black shorts. Since 1979 the kit has also featured the club's badge - a wolf's head.
Their away kit changes each year and for 2020/21 a patterned blue and white jersey with white shorts.
The Home Kit
As per the blog Historical Football Kits, the chosen colours appear to have been inspired by the municipal colours of Wolverhampton and represent the town's motto, "Out of Darkness Cometh Light."
While the club has experimented with its colours in the past, Wolves went back to its combination of classic old gold shirt, socks and black shorts in the 2020/21 season. The shirts that have ManBetX as the sponsor, feature a tonal front graphic and are made from a fabric that absorbs moisture, called AEROREADY.
Furthermore, they display a ribbed V-neck, black sleeves and a plain gold back.
The Away Kit
The 2020/21 away kit for Wolves features a white and blue kit with a unique, urban design and is a far departure from the simple, black away jersey it had in the previous season.
It is made from moisture-absorbing AEROREADY fabric, displaying a ribbed V-neck navy collar, white sleeves and two-tone cuffs, featuring Wolves old gold. The away jersey so far has divided opinion amongst fans.
Third Kit
Third kits are a good money-spinner for clubs and these really can be any colour. It's like a lottery - Here's the Wolves 2020/21 third kit:
Always moving forward. #ReadyToBeBrave

The new Wolves X @adidasfootball third kit!

Pre order now 👉 https://t.co/ICFAu5nPgN pic.twitter.com/q6JdMcw0jz

— Wolves (@Wolves) September 18, 2020