By Renata Leite, FootballPredictions.NET, 08:22 02/10/2020
Updated at: 08:29 02/10/2020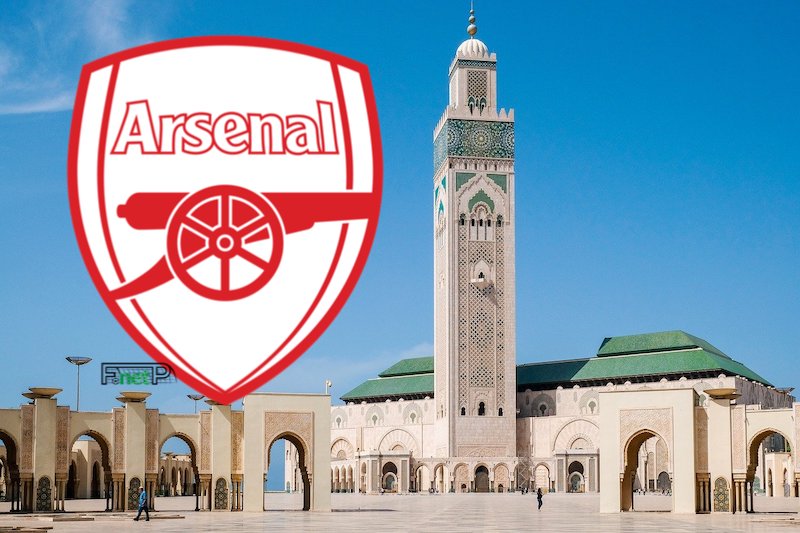 Football has come a long way since its introduction to British culture at the turn of the century. Originally seen as a working-class game, most fans and players originated from white British backgrounds and racism was commonplace both on and off the field of play.
Arsenal Football Club has long enjoyed a rich tradition of inclusivity within their club and currently have 5 Muslim players within their first team squad. Mohamed Elneny, Mesut Ozil, Saed Kolasinac, Nicholas Pepe and Granit Xhaka are all Muslims.
Up until the 1980s, most English football clubs were filled with British and Irish players. The prospect of players coming in from overseas was relatively alien in the English footballing landscape.
Things started to change when Tottenham signed world cup winning duo Osvaldo Ardiles and Ricardo Villa in 1978. This duo were not Mulsim, but it paved the way for more diversity.
The advent of the Premier League era at the start of the 1990s saw more foreign players than ever before grace English pitches; Teams had the financial muscle to attract some of the biggest names in the game.
Promoting Diversity
Few leagues in world football have the wealth of cultural imports that the Premier League enjoys. Such was the degree to which players were being brought in from all over the world, that the FA brought in a rule that every team should have at least 8 homegrown players in their squad in 2011.
Arsenal has long been a proponent of adding foreign imports to their team and their fortunes have revolutionised as a result. Premier League and club legends such as Patrick Vieira, Dennis Bergkamp and Thierry Henry have been influential in promoting the club's vision moving forward and adding a cultural flair to the club.
Granit Xhaka captains us at Anfield tonight!

🏆 #CarabaoCup pic.twitter.com/FJxNp40apF

— Arsenal (@Arsenal) October 1, 2020
In addition, Arsenal Football Club as a brand complete development and charity work across Asia, America, and Africa as they look to promote the game of football and give opportunities to youngsters from less privileged backgrounds. This worldly approach has seen the club boom in popularity across the globe and develops many feeder clubs and working partnerships.
21
st
Century Game
Football in the modern age is a far cry from the 1990s, with cultural and religious beliefs being far better understood within the game. In addition, players and public figures are far more comfortable detailing their religious and even sexual beliefs – enabling a greater sense of understanding within the footballing community.
This increase in awareness has led to more footballers than ever expressing their commitment to certain religions; This has in turn has helped each religion grow with the help of role models in the public eye.
Current superstars in the Premier League such as Paul Pogba and Mohamed Salah are figureheads in the fight against racism across the world and the positive messages that they are able to send out to the next generation of fans will have a hugely beneficial impact on the future of the game.
Arsenal is hugely influential in this process too; Mesut Ozil is a figurehead for change and promoting diversity within the world whilst previous teammates Samir Nasri and Kolo Toure are practising Muslims that have helped take awareness of the game to the next generation.
Arsenal's Cultural Hub
When Arsene Wenger took charge of Arsenal for the first time in 1996, few would have expected the overhaul of English football he was able to impact upon. With his contacts across world football, Wenger signed some Premier League legends that would shape the way in which the English game was played for years to come.
Some of the key Muslim players signed by Arsene Wenger include legendary striker Nicholas Anelka, inspirational midfielder Samir Nasri and tough-tackling right back Bacary Sagna. They would all grace the Premier League with aplomb.
Signed for £500thousand, two years later he was sold for £23million

Ladies and Gentlemen

Nicholas Anelka
pic.twitter.com/lBGlDXyOQA

— MR GERMAN𓃵 (@oluwafemigerman) April 5, 2020
Other key players such as Abou Diaby, Kolo Toure and Emmanuel Adebayor have all played a key role in Arsenal's recent successes and they have set the blueprint for the next generation of Arsenal players and fans to come.
As football continues to promote diversity, elite-level Muslim football players are becoming more common – which is a great thing for the future of the game.