By Andre Moura, FootballPredictions.NET, 12:58 14/09/2020
Updated at: 09:51 16/02/2021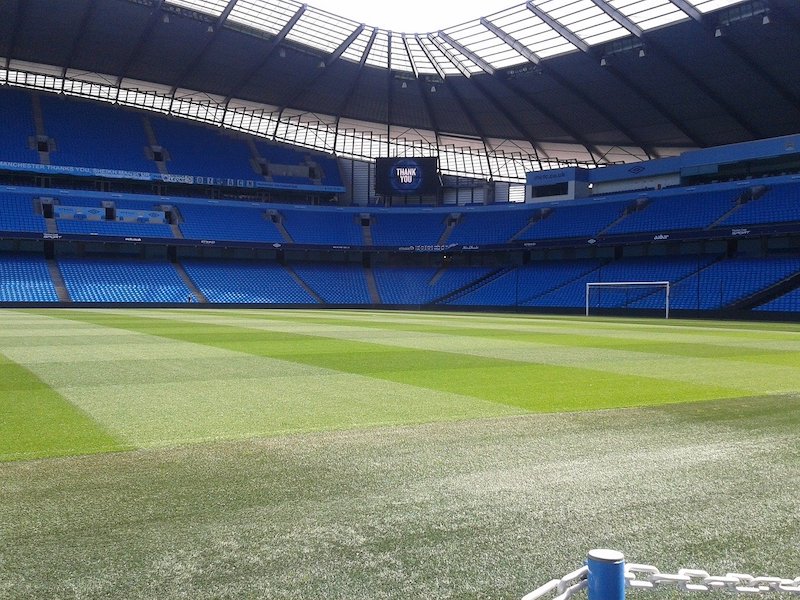 There is plenty that fans of both Manchester sides can argue about. Who is the better team right tnow, who has more trophies and the list could well and truly go on.
In this article let us settle one argument without question. And that is which club is older, Manchester City or Manchester United?
Funnily enough, there are only two years that separate both Manchester clubs in terms of who was founded first. Manchester United is older than Manchester City.
United was founded as a club way back in 1878 with City being established just a couple of years later in 1880.
A Bit of History About Both Manchester Clubs
Something that is interesting to note is that both Manchester clubs in fact did not have Manchester in their names at all when they were founded.
Manchester City was originally named West Gorton and then shortly after that they changed their name to Ardwick FC. In the end, the club eventually settled on the name Manchester City in 1894.
Manchester United began as Newton Heath Lancashire and Yorkshire Railway FC before they too changed their name to include Manchester to it in 1902. Instead of the proposed Manchester 'Celtic' or 'Central', they chose United.
Measuring Success
When discussing which team is more successful there is no debate. It is Manchester United, and this point is not even worth arguing about.
United have won more trophies than any other team in English football. All up, the red half of Manchester has won a record 20 Premier League/First Division titles, 12 FA Cups, 5 League cups, and a record 21 Community Shields in England.
Let us not forget that Manchester United have been successful on the European stage, too. The club has captured the Champions League 3 times, the UEFA Europa League once, a European cup winners cup once, an Intercontinental Cup and lastly a FIFA Club World Cup.
To say that United is a successful club would be quite an understatement.
Manchester City has had its share of the limelight, too. Most of this success has come since 2008 after they were taken over by the Abu Dhabi group.
The takeover has catapulted City over United in terms of money the club has to spend on new players; But as far as trophies go, while City has won more titles recently, they are still a long way behind their fierce rivals.
All up Manchester City have racked up 26 major titles; This includes 6 league titles, 6 FA Cups, 7 League Cups, 6 Community/ Charity Shields and one European cup winners cup.
Both clubs have called numerous grounds home
Both Manchester clubs have bounced around a fair bit, calling different grounds home. United started at North Road in 1878 and then it was Bank Street for over 25 years between 1893 and 1910.
Their next move was the big one. They decided to move to what Sir Alex Ferguson called "The Theatre of Dreams" - Old Trafford - and they have been there ever since.
Manchester City is no different. When the club was founded, they played their games at Clowes Street in 1880 before they moved to Kirkmanshulme cricket ground for a year.
The club then flitted from Queens Road to Hyde Park before settling down at the more familiar Maine Road.
This was a ground that they called home for 80 years before they made their most recent move to the stadium in 2003.
Manchester United Wins this One
You can compare both Manchester sides every which way you want, from trophies to talent on both sides.
But, as far as who is the older of the two, Manchester United holds that distinction and it can never be taken away from them.