By Andre Moura, FootballPredictions.NET, 20:50 06/09/2020
Updated at: 20:50 06/09/2020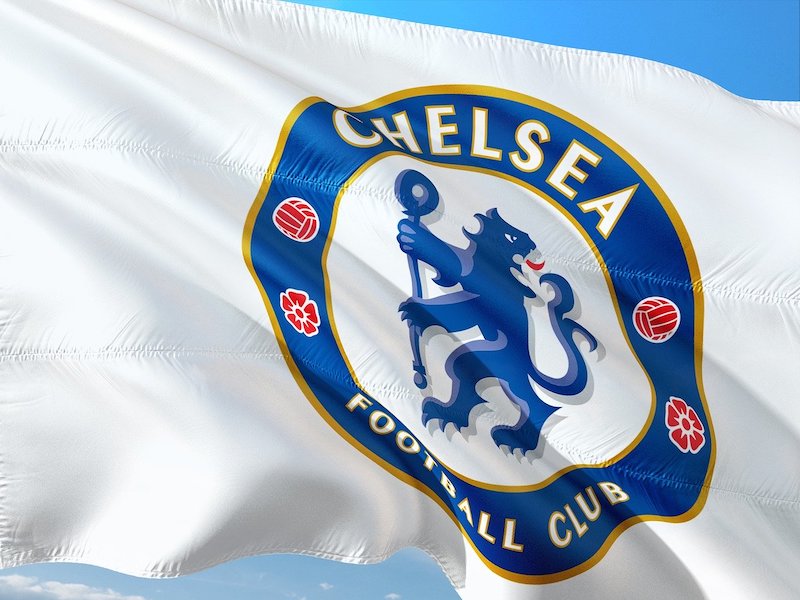 Since their formation in 1905, the shirts of Chelsea Football Club have borne the names of various different sponsors and kit manufacturers on their famous blue colours.
For the 2020-21 season, Chelsea will be sponsored by the Hong Kong-based global telecommunications company Three, after their deal with Yokohama Tyres expired at the end of June 2020. The kit will once again be manufactured by Nike, as it has been since 2017.
Since first introducing a shirt sponsor during the mid-1980s, nine different brands have appeared on the front of the iconic blue shirt.
The various shirt sponsors of Chelsea Football Club
Prior to January 1976, no club in England had featured a shirt sponsor on their kit before non-league Kettering Town printed Kettering Tyres on their home shirt. A sponsor did not appear on a Chelsea kit for the following seven years - until Gulf Air became sponsors for the 1983-84 season.
A number of brands advertised on The Blues' kits over the next five years before Commodore International became long-term partners in 1989. The American electronics manufacturer's logo donned the Chelsea kit until 1994. Commodore was followed by the Coors Brewing Company, the world's third-largest brewers of beer, who sponsored the club for three years up until 1997.
South African glass repair group Autoglass were shirt sponsors from 1997 until 2001. The airline Emirates, from Dubai in the United Arab Emirates, were the club's next sponsor for a four year period. Emirates have since gone onto sponsor a number of other European giants such as Arsenal, Paris Saint Germain and Real Madrid.
After Emirates, Korean conglomerate Samsung became long-term sponsors, appearing on Chelsea kits as both Samsung and Samsung Mobile.
This deal ended in 2015 and Yokohama Tyres became primary sponsors in a deal which ran until earlier this year. As of June 2020, Chelsea's main shirt sponsor is mobile network and broadband provider Three.
An array of kit manufacturers have produced Chelsea kits
The opportunity to manufacture the kit for a club of Chelsea's size provides sportswear companies with the chance to generate considerable revenue from shirt sales due to the club's global fanbase. Starting with Umbro in 1975, five different brands have had the honour of producing Chelsea's kit and training attire.
Umbro originally produced The Blues' strips from 1975 until 1981 before making way for French athletic company Le Coq Sportif. Following the conclusion of Le Coq's deal in 1986, Chelsea produced their own shirts for the 1986-87 campaign under the guise of The Chelsea Collection, before Umbro returned as manufacturers from 1987, a role they held for nearly 20 years.
In 2006, German sportswear giants Adidas acquired the right to produce Chelsea's kits and held the position for 11 years, ending their partnership in 2017.
Since 2017, Chelsea's home, away and third shirts have been designed and manufactured by Nike. The deal is set to run for 15 years until 2032 and is valued at over £900million.
The introduction of shirt sleeve sponsorship
In 2017, the Premier League allowed for the introduction of additional sponsorship on shirt sleeves. As a result, Chelsea displayed the logo of Alliance Tyres - an Indian tyre company - on their sleeves for the 2017-18 season. From the 2018-19 season onwards, Chelsea's left shirt sleeves have displayed the logo of the Hyundai Motor Company, including the 2020-21 season's kit.
Countless additional sponsors and partners
As well as the numerous shirt sponsors, sleeve sponsors and kit manufacturers that The Blues have partnered with in the last 50 years, Chelsea have also struck deals and endorsements with a number of brands that do not include advertisement on the club's kit and training gear.
These include companies of varying size and originate from different world markets. League Cup sponsors Carabao are the club's official energy drink supplier, whilst they also have an exclusive deal with EA Sports - the developers of the FIFA video game series.
American airline Delta, Beats by Dre, luxury watchmaker Hublot and energy corporation Gazprom also have partnerships with the Stamford Bridge side.