Predicciones y datos para apostar en Trofeo EFL de Inglaterra
The latest EFL Trophy predictions, betting tips and statistics can be found right here.  Choose a match to get detailed match prediction  previews.
Mejor Equipo Defensivo
General
Port Vale
1
Bristol Rovers
2
Cambridge United
2
Portsmouth
3
Stevenage
3
Casa
Bristol Rovers
0
Sutton United
0
Chelsea U23s
0
Manchester United U23s
0
Wolves U23s
0
Visita
Port Vale
0
Lincoln City
0
MK Dons
0
Cambridge United
0
Accrington Stanley
0
Peor Equipo Defensivo
General
Aston Villa U23s
12
Northampton Town
11
Leyton Orient
9
Swindon Town
8
Leicester City U23s
8
Casa
Tranmere Rovers
7
Shrewsbury Town
6
Hartlepool United
6
Peterborough United
6
Northampton Town
5
Visita
Aston Villa U23s
12
Leicester City U23s
8
el Southampton U23s
7
el Brighton U23s
7
Northampton Town
6
Mejor Equipo en Ataque
General
Bolton Wanderers
12
Burton Albion
12
Everton U23s
12
Portsmouth
10
Forest Green Rovers
10
Casa
Bolton Wanderers
10
Burton Albion
9
Ipswich Town
8
Forest Green Rovers
8
Stevenage
7
Visita
Everton U23s
10
Chelsea U23s
9
Arsenal U23s
7
Manchester United U23s
6
Manchester City EDS
6
Peor Equipo en Ataque
General
Newcastle United U23s
0
Tottenham Hotspur U23s
0
Northampton Town
1
Swindon Town
1
Shrewsbury Town
1
Casa
Walsall
0
Crewe Alexandra
0
Aston Villa U23s
0
el Brighton U23s
0
Liverpool U23s
0
Visita
Northampton Town
0
Leyton Orient
0
Bradford City
0
Newcastle United U23s
0
Tottenham Hotspur U23s
0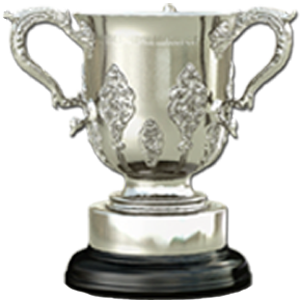 The EFL Trophy is a knockout competition held annually between 64 English Football League clubs. This includes  EFL League One and League Two.
It ranks as the third most important knockout competition in England after the FA Cup and League Cup. You can see more EFL Trophy predictions and betting tips on this page just a few days prior to the kickoff dates.
Good luck with your EFL Trophy selections.