By Peter Guest, FootballPredictions.NET, 13:53 14/09/2020
Updated at: 13:53 14/09/2020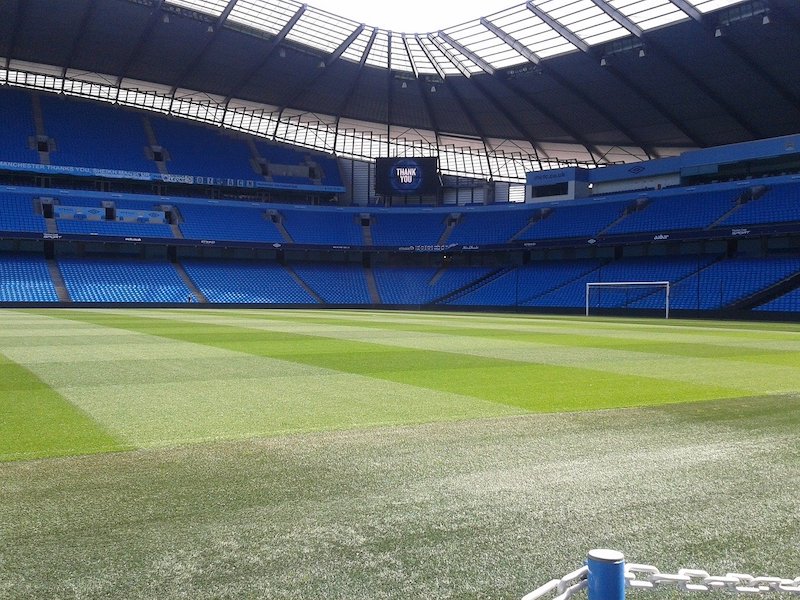 Season tickets are a great way for football fans to get guaranteed seats to all their favourite side's home games throughout the season. Prices vary depending on which team you support and where your season seats are.
Manchester City season tickets prices range greatly. Their cheapest tickets will cost fans 325 British pounds and that is among the cheapest in England's topflight. City's most expensive season tickets will cost die-hard fans 950 pounds which is a small increase from the previous season.
Manchester City game day tickets
Manchester City's standard matchday ticket for the current Premier League season is £265 which is 15 pounds cheaper than in 2019 when the gameday ticket price was 285 pounds. The average pricing on gameday tickets can vary throughout the long Premier League season and it depends on several factors.
Where your seats are for the match determines the amount of demand the club has for tickets for that specific match. For example, a game day ticket for the Manchester Derby could be more expensive compared to a Premier League match between City and Everton.
Manchester City's Season ticket in depth
Currently, Manchester City has roughly 36,000 season tickets available for their Premier League home games. Since Manchester City moved to the City of Manchester Stadium (or the Etihad as it is more commonly known as now) in 2003, the average matchday attendance figures rank the Manchester side in the top 5 in England every season which shows their fans love seeing their team play.
Currently, Manchester City's cheaper season ticket prices are among the lowest in the entire Premier League, starting at 325 pounds. Compare that to Tottenham Hotspur's lowest season ticket price is more than double City's coming in at 785 pounds.
Manchester City's most expensive season ticket price is again on the cheaper side, costing fans 950 pounds for the 2020 season and comparing that to Tottenham's which is a mammoth 2,200 pounds there is no argument which is the best value for money.
Manchester City increasing their season ticket prices
Manchester City has increased their annual season ticket prices in 10 of the last 11 Premier League seasons and the average price of the season ticket has gone up by around three percent each year.
While that does not sound like much their fans have voiced their annoyance at the constant increases. Most of the Premier League clubs freeze their season ticket prices while Manchester City's tickets continue to go up.
What is more annoying for City's fans is that the season ticket price increase comes despite the Manchester side raking in more than 150 million pounds in prize money from the Premier League alone in the 2018/19 season.
The Club did try to defend its decision to increase to ticket price by suggesting that the season tickets which cost fans under 500 pounds did not have increases by more than 15 pounds and that equates to an increase of less than 1 pound per game. And while that does not sound like a lot for City fans it is an increase which they feel is not justified.
Considering the Premier League clubs' success over the last decade or so, many would say they are justified in upping the season ticket prices but as everyone knows fans are the lifeblood of any team and without them, clubs would struggle mightily.
City fans get their money's worth every year
With the Manchester side having more than an ample amount of success recently, including multiple Premier League crowns along with League Cup and FA Cup wins, City fans have been spoiled.
So if supporters have to shell out a little bit extra incremental money in doing so they are getting to witness a great Premier League side week after week. There won't be too many complaints.