By Victor Martins, FootballPredictions.NET, 20:16 06/09/2020
Updated at: 17:08 05/10/2020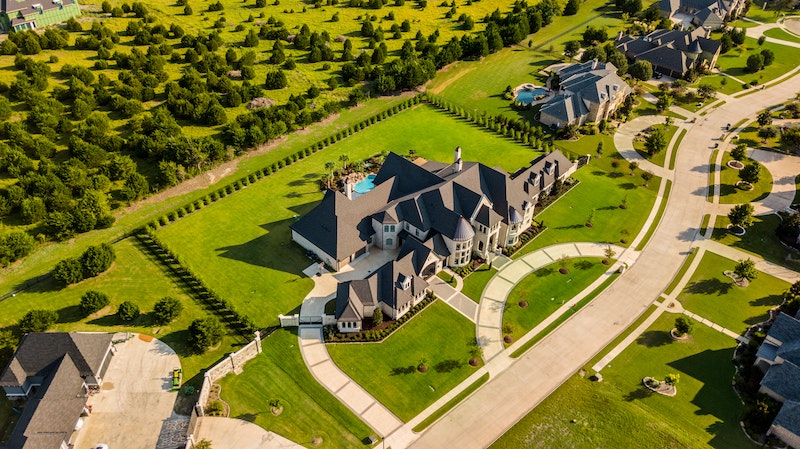 West London based Chelsea FC have become one of English and European football's biggest clubs in the last couple of decades, winning multiple trophies in the process.
Chelsea players are known to live close to either the training ground or the club's Stamford Bridge stadium. Therefore, some live in Surrey, allowing for an easy commute to the Cobham training ground, with others living in central London.
There appears to have been a trend developing with which players choose to live near the training ground or Stamford Bridge.
Settling down in the Surrey 'Golden Triangle'
With Chelsea's training ground being situated in Cobham, Surrey, many players choose to live nearby in the surrounding towns and villages. Most popular with these players is the trio of locations referred to as the 'Golden Triangle'.
This consists of the villages of Esher, Oxshott and Stoke d'Abernon - where the Cobham Training Centre is situated.
This area has proved more popular with older members of the first-team squad and those with families, such as Petr Cech, Branislav Ivanovic and John Terry - who lived in Esher - in the last ten to 15 years.
The 'Golden Triangle' was also home to former left-back Ashley Cole during his marriage to pop star Cheryl Tweedy. Eden Hazard also lived in the area before his departure to Real Madrid in 2019.
During Jose Mourinho's first spell in charge of The Blues between 2004 and 2007, he made it compulsory for all of his players to live within three miles of the club's training ground.
Other famous former and current residents of the area include national treasure Cliff Richard, grand slam champion Andy Murray and actors Antonio Banderas and Stanley Tucci.
Central London apartments for young Chelsea starlets
In contrast to those living within a short commute of the club's training base, most younger first-team players instead move into apartments and flats in central London, near to Stamford Bridge in Fulham. This is despite the near two-hour commute to training during the week.
Many of Chelsea's Brazilian players in recent years have been known to favour living in London to Surrey, with attacking midfielder Oscar amongst them. The area of Battersea - home of a previously proposed new stadium at Battersea Power Station - has been home to the apartments of multiple former stars.
Juan Mata, Fernando Torres and Andre Schurrle all lived in and around the Battersea area during their time with Chelsea, whilst England wonderkid Callum Hudson-Odoi currently resides in a Battersea apartment complex.
Even closer to the club's Stamford Bridge stadium is Imperial Wharf, which was chosen as the home of hard-working Spanish striker Diego Costa between 2014 and 2017, with the forward spotted at a local cashpoint on several occasions after home matches.
Classy French midfielder Claude Makelele was known to be living in the Borough of Kensington and Chelsea and near the upmarket Kensington High Street during his time in West London.
Living in North London highly sought after by stars
Although the West London areas popular with Chelsea players, such as Battersea and Imperial Wharf, are north of the River Thames, they do not share many similarities with the luxurious North London suburbs that have become home to multiple Arsenal and Tottenham Hotspur figures as well as general celebrities.
The Gunners' French stars of the 2000s were known to live in areas such as Hadley Wood, with Thierry Henry and Robert Pires amongst them. Long-serving manager Arsene Wenger also moved into the area whilst in charge at the Emirates.
North London rivals Tottenham Hotspur have also had a handful of players settle down in the luxurious homes in the area in the past, including Belgian winger Nacer Chadli.
Other famous North London residents include singer Harry Styles, model Kate Moss and actor Jude Law.