By Peter Guest, FootballPredictions.NET, 21:04 07/09/2020
Updated at: 18:06 02/10/2020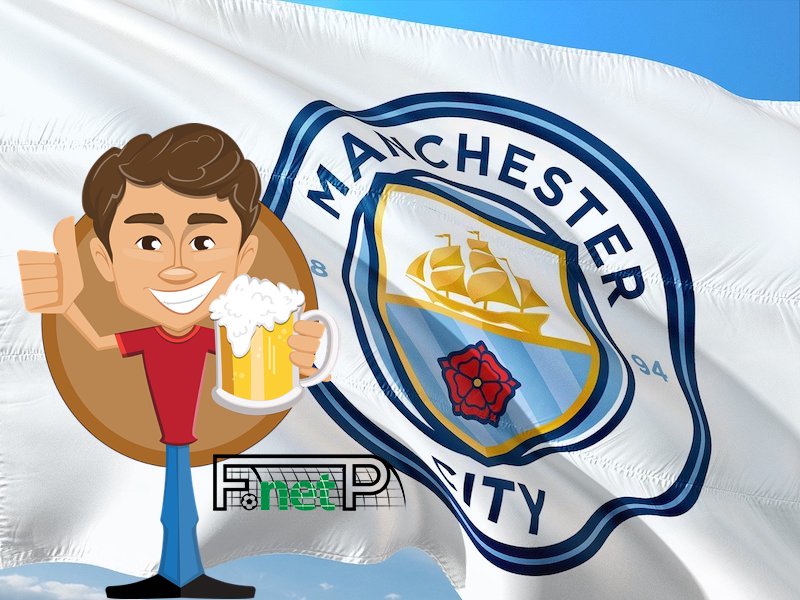 The loose definition of a plastic football fan is someone who calls themselves a follower of a certain club, but they:
tend to have little knowledge about their selected club

are happy to change allegiance to a different team if theirs is not doing well

usually have no connection with the club (geographically or historically)
They are unlikely to know much about the club's history, its culture or songs.
Many fans of Manchester City are called plastics simply because they only started supporting the Manchester club since they became successful. The rise of glory-hunting plastic fans aligning themselves with the blue half of Manchester was sparked by the huge cash injections made as part the Abu Dhabi Group takeover.
The majority of a typical plastic's so-called "knowledge" might, for example, come from Internet searches or even from playing FIFA games. You get the idea. Manchester City now has a large number of plastic fans.
Sometimes, though, the illusion of a club having fans comes from other sources.
According to a recent study conducted by PilotFish Media, almost 60% of Manchester City's 15 million Instagram followers and around one third of the club's Twitter fans were found to be fake accounts:

What Defines a Real Fan?
In most cases with genuine fans, they love everything about the club that they support. From the club's colours to the stadium they play in, they are dyed-in-the-wool supporters.
They typically know about the club's history and can talk about it in depth. Knowing about ex-players and managers and certain special moments in memorable matches.
Plus, they often attend matches when they can. A proper fan will stick with their chosen team no matter what.
From enjoying the highs of fighting for a championship to enduring the sadness that comes with their club fighting relegation, a real fan will stick with their team no matter how they perform on the field as they love the club in its entirety.
Even if their club does get relegated or is just useless, they won't ever give up hope that things can improve.
To quote Arsenal legend, Dennis Bergkamp:
"When you start supporting a football club, you do not support it because of the trophies, players or history. You support because you found yourself somewhere there; you found a place where you belong".
A great statement that most proper football fans can attest to. It's something that plastic fans won't be able to identify with.
More on Manchester City's "Plastic" Fans
It is no secret that the biggest area of debate among Manchester City fans and those of other clubs is that Manchester City has basically bought its newfound success.
Let's not beat about the bush. It did not come about from having a great academy set up and mixing a blend of youth players and experience, much like many clubs have gained success through.
Nor has it come by being shrewd in the transfer market because of limited funds.
It hasn't been done through finding some special players who were serviceable at their previous club only to go on to become revelations, much like a Jamie Vardy type for Leicester City.
Manchester City's billionaire owner has done it by simply buying the best players and putting them all on the pitch together. Then luring the best possible manager that money can buy and then, in turn, extracting titles and cups very quickly.
Nothing New
Now, I am not for one moment suggesting that achieving success in this way is wrong or bad. If your club has the financial capability to do, so then enjoy it. After all, City didn't invent this idea.
Blackburn Rovers managed it in 1994/5, with Jack Walker's millions being used to propel them and lift their first title in 81 years. Chelsea had won just the single league title (1955) until a certain Russian with dodgy connections turned with billions to pour into them. They did it in much the same way in the early 2000s.
And PSG rule Ligue 1 in the same way. It seems that the egos of oil billionaires are satisfied by buying average football clubs and pumping large amounts of money into them.
No matter how artificial all of this is, when a football club that has not won anything for decades suddenly become world beaters, of course, it will attract many new fans.
Manchester City's 'real' fans had to wait 35 trophyless years and see their club go through several relegations as well as going down to League One before all of this happened. So, they deserved a break!
They had to put up with the taunts from Manchester United fans for decades as the red half of Manchester celebrated and laughed at them. But this change of fortunes has, of course, turned the tables the other way big time.
The unbridled joy of seeing a club that you've followed for so long suddenly achieve so much felt like some sort of a miracle for those real, staunch Manchester City fans.
Still, one would have thought that this would make a compelling case for the club to fill their stadium with success-starved fans.
Despite being in the Champions League, in 2019 an advert on Tribe (a social media influencer app) with the purpose of attracting people to these matches appeared: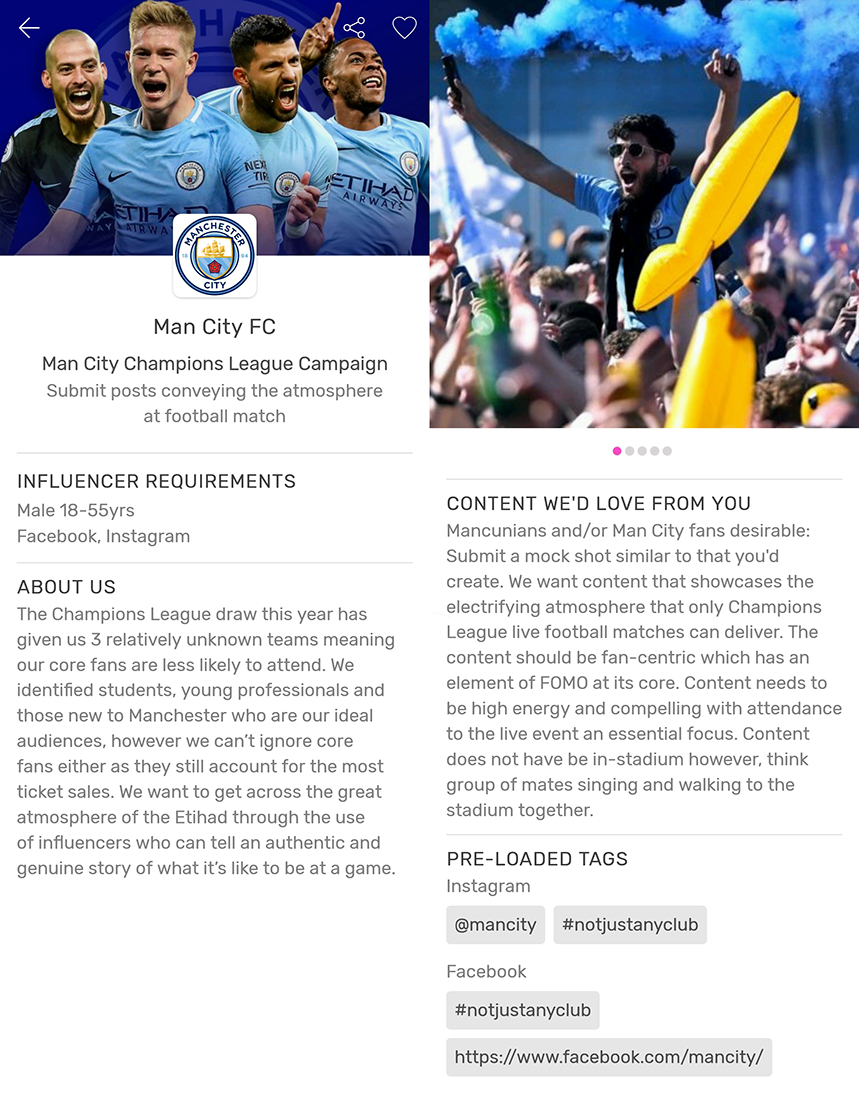 More than One Way to Consider your Team Successful
The Manchester City fan of today can measure success as winning trophies year on year and that is part of the new football landscape. Fans of clubs such as Wolverhampton Wanderers might define their success by how high they finish in the Premier League table at the end of the year.
Then there are supporters of clubs that would say that simply by staying in the division each year is how they would determine if they had a successful season or not - maybe combined with a decent cup run.
Regardless of which club a fan supports they will have their own way and level of devotion.
Whether you are a Man City fan or support a club in the lower leagues, sticking with your club regardless of their position in the league or how they are performing it is the true definition of a 'proper' football fan.
One thing is for sure about plastics. If the money well runs dry, you won't see them for dust.