By Victor Martins, FootballPredictions.NET, 10:00 26/02/2020
Updated at: 10:38 27/06/2023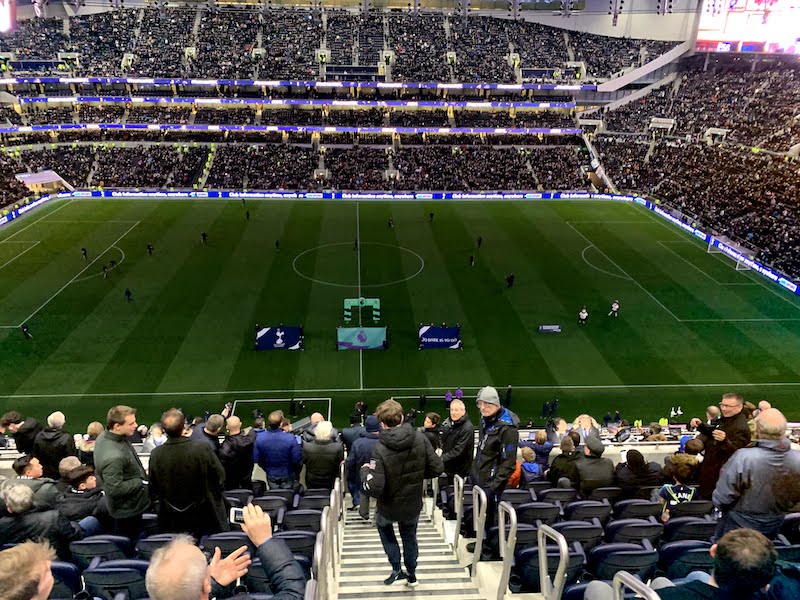 This is the most up-to-date links list for access to Bet365.com from locations worldwide:
What is a Bet365 Link?
In simple terms, a Bet365 link is a connection to the same exact material as bet365.com website. To be more technically specific, it uses a different URL than the original one, yet hosts the identical content.
Sometimes such links are used to help reduce the network traffic load on a server to improve the speed of connectivity for the user experience. In the case of Bet365, though, you will likely want to access what they have made available to various countries.
The site links that are provided here go directly to Bet365. Even though the link will look like a strange URL, sometimes with only numbers in it, it is completely legitimate.
Bet365 Link Info
In an ideal world, all websites on the Internet would be accessible from any location. However, Internet routers (the devices that provide connectivity and access) can be configured to block specific sites by their owner/controller. So, in the case of a country, they are able to decide if they don't wish to allow access to a particular site.
This can work similarly on a more localised level, and I have a good example of this. I recently had the need to use one of these Bet365 links from the UK, even though the site should not be blocked there.
It happened when I was at the stadium of a very famous Premier League football club, Tottenham Hotspur. I decided to log into Bet365.com to place a bet on a correct score before the game started.
To my surprise, access to the site was denied when using their (very fast) stadium WiFi connection. This was something that had never happened before in the UK, so it was a bit confusing.
However, I soon discovered that this was because the club's betting sponsor/partner was a diferent operator, so all other bookmakers except for them were blocked. My only choice was to either use this bookmaker, or try the data network or use a different Bet365 link.
Well, the mobile phone data network was far too slow, which was no surprise given that there were over 60,000 people in the stadium. Too much data contention!
Therefore, using the link was by far the best option, and the stadium WiFi did not block it at all.
It is also worth noting that all of the listed links are SSL encrypted in the same way as the original site. This means that any data (such as payment card details) that is transmitted from your device to the server is securely scrambled.
The way of double-checking this is to look for the padlock icon in the browser's address area (the part where the URL link is displayed). This means that you don't need to worry about the security of your information that goes back and forth between you and the server.
Can I use a VPN Instead?
Even though virtual private networks (VPNs) are commonly used to provide browsing privacy, it is not a method that can be used for accessing Bet365. The company has a very good detection method for picking up VPNs and they are not allowed.
In my experience, when trying to use a VPN to access the bet365 site, I have been met with an unresponsive site showing a spinning circle icon. They need to do this in order to prevent people from restricted countries (unauthorised regions) from accessing their website.
It's clear why they are unlikely to allow connections from VPN. It just won't work on this site, unfortunately. I've tried it to access other bookies whilst travelling abroad and using the VPN lets me gain for some of them if I use a UK IP address - but not bet365.
I have no idea what technology they are using to detect VPNs but whatever it is, it is very effective. So, if you come across any websites claiming that you can just access the site using a VPN, take it from me that you will be wasting your money. There are a lot of scams going on out there just trying to get you to use a VPN for this, so be aware.
How can I register using the link?
If you have not yet registered with Bet365, you can do so using any of these links. Being that it is an exact clone of the original (also known as 'upstream') site, the process is exactly the same as if you were doing so there.
This begins with a simple form to complete which asks for your usual personal details including email address, date of birth and residential home address. Then you must create a user name and password plus a security PIN code which can help for added security.
After that, you need to choose a payment method and make a deposit in order to place a bet. Once registration has been completed, you are all set to continue using the site from any of the working site links.
It's useful to know that after you have made that initial deposit into your account, you are immediately eligible to watch the plethora of live events that bet365 streams on a regular basis. You don't even need to place a bet, either, so it's effectively free. It's all part of their service. Read on to find out more about this.
Which Countries are Allowed to Use Bet365?
Even with the above list of links, if Bet365 does not accept customers from your country then you are simply not going to be able to use it. There is quite a long list of countries that this applies to. They are known as 'restricted countries'.
Perhaps the best way to test whether your country of residence is restricted is to access one of the links above and try to join. You will soon find out this way.
Here is a list of some of the countries where, at the time of writing (and we update this regularly), customers are accepted from as far as we are aware:
Albania
Andorra
Argentina
Australia
Austria
Bangladesh
Brazil
Croatia
Cyprus
Denmark
Egypt
Estonia
Finland
Germany
Gibraltar
Greece
Hungary
Hong Kong
Iceland
Ireland
Italy
India
Indonesia
Latvia
Lithuania
Liechtenstein
Luxembourg
Macedonia
Malta
Malaysia
Moldova
Montenegro
Norway
Poland
Saudi Arabia
Singapore
Slovenia
Slovakia
South Africa
South Korea
Spain
Sweden
Switzerland
Thailand
Ukraine
United Kingdom
It should be noted that the list of countries that are restricted is subject to change and this can be fairly fluid. For countries not listed above that are not restricted, it may be categorised as a grey area.
It's always best to check the Bet365 website to get the latest list of which countries are specifically allowed and which ones are on the blacklist. One of the notable omissions in the above list is the USA, but watch this space as developments unfold.
So, the main restricted countries that I'm aware of that don't allow you to access it are (in alphabetical order) Afghanistan, American Samoa, Angola, Belgium, Bulgaria, Burundi, Cambodia, Chad, Congo Republic, Democratic Republic of Congo, Eritrea, France, French Guyana, Guadeloupe, Guinea-Bissau, Guam, Haiti, Hong Kong, Iran, Iraq, Israel, Libya, Martinique, Monaco, Myanmar, Netherlands, North Korea, Philippines, Poland, Portugal, Puerto Rico, Romania, Singapore, Somalia, South Africa, Sudan, Syria, Tajikistan, Turkey, Turkmenistan, USA, Uzbekistan, Venezuela, Yemen & Zimbabwe.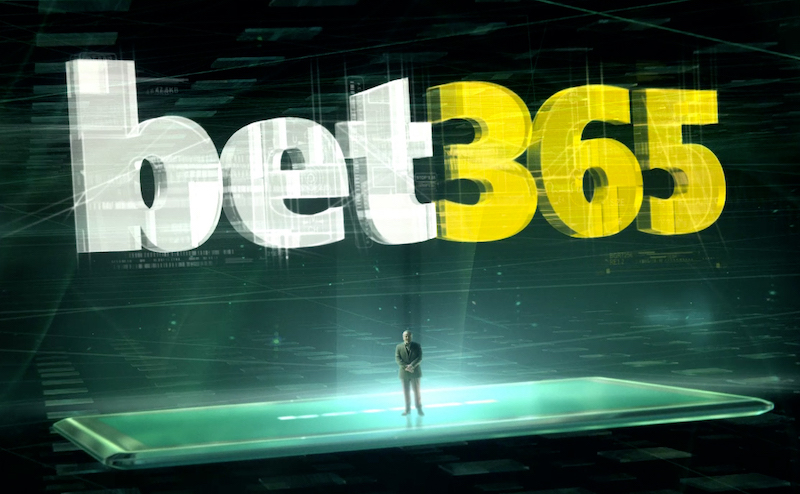 Can I Watch Live Streams Using the Link?
Yes indeed, and I mentioned this above. You may already know that Bet365 has the rights to show a lot of live-streamed sports events. This is done from the site itself and you don't, therefore, need to use any additional or special software.
What's more, the streaming schedule is absolutely crammed with events. We maintain a schedule here on FootballPredictions.NET of all the soccer live streams and you can find that here. Apart from that, it likely won't be long before the next basketball game, horse race or tennis match gets underway.
I've used it to watch football games from the Premier League, FA Cup, Italian Serie A, German Bundesliga, Spain's La Liga, French Ligue 1 and loads more. It really is one of the best features of the site in my opinion.
Could I also use a Proxy Server as to access bet365?
You could also try to use a proxy server to access the original bet365.com site directly. However, it's very likely that sooner or later you will run into problems. I've used proxy services a lot in the past and one of the main issues is reliability. That's why I haven't used one in years.
The connections often break in the middle of sessions and, when they are running, tend to be very slow. Also, with proxy servers, they get blocked an awful lot once they are discovered. Blacklists of proxy servers are maintained globally and passed around between Internet Service Providers.
I just don't think that using proxy servers is worth the hassle.
Am I doing anything illegal by using such a site link?
No. Simply using such a link to bet365.com is not breaking any laws whatsoever. In my experience, Bet365 is an incredibly well-run and organised company that does its utmost to abide by relevant laws.
It would show a lot of naivety of the company to provide these sites if by doing so would be breaking any laws. In most cases, it is government bodies that block the main site because they don't want to give their citizens access to a betting site.
Surely it's up to individuals, rather than governments, to decide whether they want to do something that is legal or not. If it weren't for such meddling, these links would not even be needed at all.
What Happens if One of the Site Links is Blocked?
It may be the case that one of the links starts being blocked by a router, in much the same way that the bet365.com domain has been. If this happens, it's extremely likely that the very helpful people at Bet365 will simply create a new site and the game of cat-and-mouse would start all over again.
It's very easy to switch a site to a new domain name. This is the main reason that the links are very likely not to be blocked.
Why Aren't Such Links Advertised by Bet365?
There is a lot of marketing that goes into a brand as big and well-known as this one. So, it would not make much sense to confuse the public by having to publicise a load of different (and often weird-looking) domain names for the same thing.
Also, as mentioned above, some of these links will likely change.
Can I use my local currency on the site?
Bet365 supports a number of local or native currencies including Hungarian Forint (HUF), Indian Rupees (INR) and Swiss Francs (CHF). I've added a bigger list in the FAQ section below and it's pretty extensive. There could be restrictions as to your country of residence as to whether restrictions apply or not. It's worth checking the full terms and conditions on the Bet365 site.
This article about Bet365 links has been based on the personal experience and opinions of the author.
Further Ways
You are welcome to try different approaches in attempting to access the site, and it's refreshing to know that you can steer clear of any sophisticated or technically challenging methods.
Some might consider using specially encrypted browsing tools such as Freenet, Tor or Freepto to access it but, in reality, these are not needed. This point here is more to do with simply getting access, rather than belt-and-braces privacy. After all, there is no need to hide your IP address.
Although I've not tried using such tools to access the bet365 site, I imagine that you'll end up running into the same issue that I have whenever I have done it using a VPN. i.e. an unresponsive site.
It could also be that you've found this article because you are looking for a Bet365 alternative. That is, a different bookmaker. If this is the case, take a look at the list that we maintain here - it will show bookmakers that will accept you as a customer in your country/region.
Concluding Thoughts
The censoring of bookmakers is not unexpected, as betting is often viewed in a dim light by some people and organisations. Whilst actively blocking the main domain of companies such as Bet365 is going to have some impact, determined people will always try to find another way around being denied their rights.
In this case, where there are no legal barriers and no reason that the original site should not be reachable, any company is well within its rights to provide such links for its customers.
As discussed in this article, using additional means of access such as VPNs and proxy servers are not needed in this case. In fact, using either will likely deny you from accessing the site.
Thankfully, there are options for the situations when anyone attempts to block our intention to use their website. That's whether bet365.com is being blocked on a local WiFi network or over an entire county's routers.
As long as you are using it from a permitted (not restricted) country, state or territory, you'll be using a version of the original and can enjoy sports betting, live streaming and casino games with no problem at all. I hope that this has helped.
Frequently Asked Questions
Are these the Same as the Original bet365 site?
Yes, it is effectively the same thing. These Bet365.com links are URLs that gives you access to the same original site.
Which currencies can be used on Bet365?
Some of the currencies accepted at Bet365.com include the following:
Argentinian Pesos (ARS)
Bulgarian Leva (BGN)
Brazilian Reais (BRL)
Czech Koruna (CZK)
Danish Kroner (DKK)
Euros (EUR)
Hungarian Forint (HUF)
Icelandic Krona (ISK)
Indian Rupees (INR)
Japanese Yen (JPY)
Mexican Pesos (MXN)
New Zealand Dollars (NZD)
Norwegian Kroner (NOK)
Polish Zloty (PLN)
Romanian New Lei (RON)
Swedish Kronor (SEK)
Swiss Francs (CHF)
UK Pounds (GBP)
United States Dollars (USD)
Are these links safe?
Completely. They have all of the same built-in security as the original upstream site, just on a different domain name. You can use them as you would the normal one.