By Renata Leite, FootballPredictions.NET, 07:05 17/04/2020
Updated at: 13:13 02/09/2020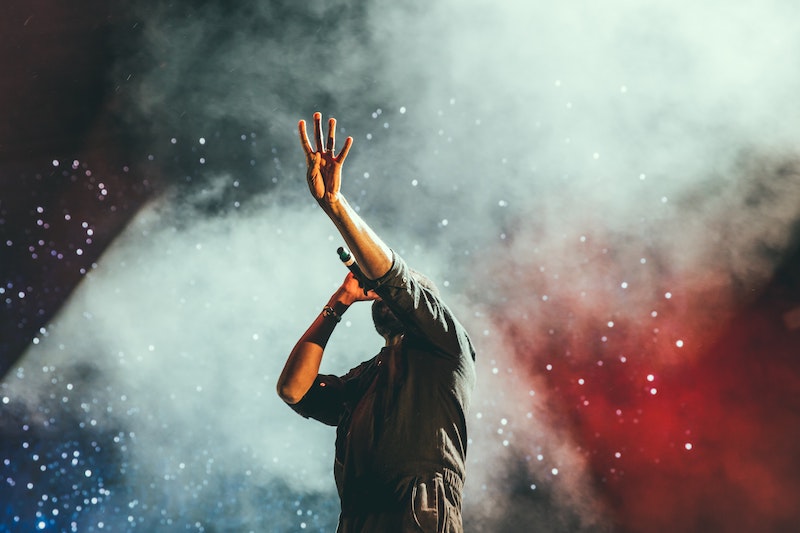 He may have married a singer, so you might have wondered if the retired player himself is any good at banging out a tune. We have some definitive evidence that answers this question.
Yes, David Beckham can certainly sing, as can be seen in this video of him back in 2010 when he was featured in a television performance.
On the Ellen DeGeneres show, we got a glimpse of a shirtless David Beckham singing Happy Birthday in a prank played on a masseuse.
Quite whether or not David has the singing prowess that can be boasted by other members of his family remains to be seen, though.
Back in 2017, David's son Cruz posted this on Instagram showing the two of them singing a tune together at a Stone Roses concert together.
https://www.instagram.com/p/BVeSckanMlo/?utm_source=ig_embed&utm_campaign=loading
More footage of David singing in 2018 can be seen in the following Instagram post where David sings along to "Tomorrow" (from the musical Annie) in the bathroom with his (then 6-year-old) daughter, Harper:
https://www.instagram.com/p/BfY-ZinhEaV/?utm_source=ig_embed&utm_campaign=loading
Again, while David can be seen singing here, his real strengths were more on display over a glittering sporting career with Manchester United, Real Madrid, AC Milan, PSG, LA Galaxy. It seems that we might have to wait and see whether or not he decides to follow in wife Victoria's footsteps by starting a professional recording career.
Masked Singer Revealed
There were also strong rumours that Beckham was one of the celebrities singing in the 2020 UK hit TV series "The Masked Singer". This was thought to be a real possibility after one of the clues given away was that 'Tree' was an ex-footballer.
However, these guesses turned out to be incorrect as the masks came off one at a time. The singer most thought to be David was, in fact, former Tottenham Hotspur and Manchester United player Teddy Sheringham. He was eliminated from the competition in episode 4.
https://www.instagram.com/p/B7eUMeNn8GI/?ig_mid=23A3CA34-E5C6-4501-A221-F2DCA92319CF
From the evidence presented here we can safely assume that while David Beckham has been captured singing on several occasions, it probably isn't one of the qualities that he'll be best remembered for.
Fans of his football have certainly been singing his name for many years after on-field feats such scoring some sensational goals. Enjoy a selection of these here:
Some of David Beckham's greatest goals! https://t.co/KUyefGEwFo

— 90s Football (@90sfootball) May 15, 2020
If you're interested in whether non-footballing celebrities can sing, there is a lot of info on celebanswers.com.