By Renata Leite, FootballPredictions.NET, 14:41 14/11/2020
Updated at: 14:41 14/11/2020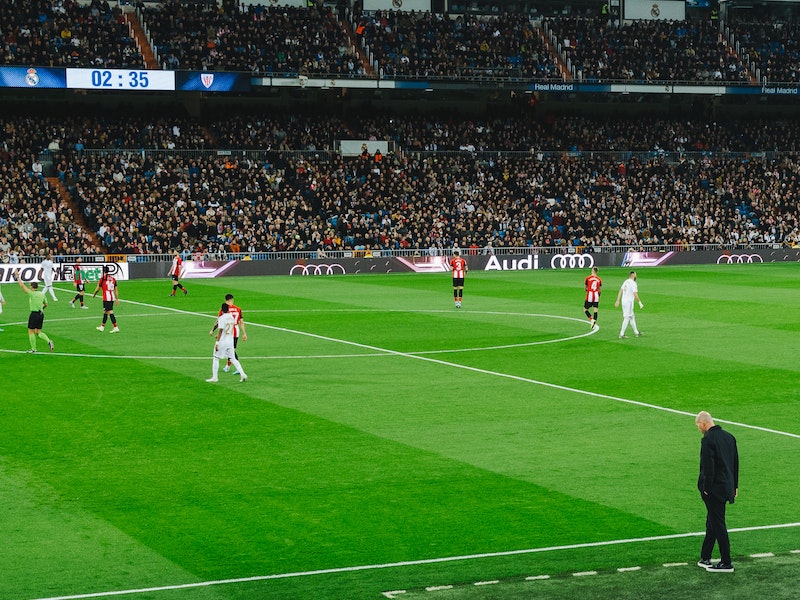 Since their 1902 formation, Spanish giants Real Madrid have won a record-breaking 34 La Liga titles and 13 Champions League and European Cups.
Real Madrid do not pay any referees or officials. The officials in Spain are paid by the Royal Spanish Football Federation, or RFEF, and have been since the federation was formed over a century ago in 1913.
The belief that Real pay officials is borne out of the perception that the club receives favourable calls from referees.
The top division officials in Spain are amongst the best paid and most reputable in the whole of Europe, however.
Real Madrid the most supported club amongst Spanish officials
Many fans in Spain feel that Real Madrid are treated favourably by the country's officials. Thus, the idea that they pay officials has come about.
Former referee Eduardo Iturralde Gonzalez once claimed that 90% of Spanish officials are supporters of Real Madrid.
Former La Liga referee claims 90% of officials in Spain support Real Madrid. pic.twitter.com/qIH9UkdUVo

— ESPN FC (@ESPNFC) July 5, 2020
He also said that the remaining 10% support their El Clasico rivals Barcelona. He believed that this came from the club having a sustained period of success whilst the majority of the country's referees were growing up.
In contrast, Gonzalez himself supports the side from his home city of Bilbao, Athletic Club.
Spanish matchday referees the highest paid in Europe
Ahead of the 2018/19 season, La Liga referees were made the highest paid in Europe. Their salary was raised to just under 300,000 Euros a season.
This was a pay rise of over 100,000 Euros. For the 2020/21 season, referees are to be paid 6,000 Euros a match, with a base annual salary of 250,000 Euros.
Assistant referees will receive 3,000 Euros per game and a 70,000 Euro base salary.
Meanwhile, Video Assistant Referees will be paid 3,500 Euros per match. That's on top of a base salary of 85,000 Euros.
This does not take into account the fees received by those who are FIFA and UEFA listed officials and officiate additional matches in continental matches and international breaks.
A strong contingent of Spanish referees working in UEFA competitions
The Royal Spanish Football Federation has six referees in the top two categories of UEFA officials - Elite and First.
Carlos Del Cerro Grande is a member of the Elite category of officials and has been an international referee since 2013. He is both UEFA and FIFA listed.
Hailing from Madrid, Grande has been a La Liga official since 2011, after five years officiating in the Segunda Division.
Jesus Gil Manzano became a La Liga in 2012, before joining FIFA's group of officials two years later. He has officiated in all of Spain's top four divisions. Manzano was famously snubbed by Lionel Messi after a 2-2 draw between Barcelona and Sporting Gijon in 2018.
Antonio Miguel Mateu Lahoz is the final, and perhaps most recognisable Spanish member of the UEFA Elite referees category. He has been a La Liga official since 2008 and has been a referee in Spain for over 20 years.
He became a FIFA listed official in 2011 and he refereed one group stage match during the 2018 FIFA World Cup. Also in 2018, Lahoz officiated a match in the Armenian Premier League.
He is often compared to English referee Mike Dean due to his quirky style of officiating.
Xavier Estrada Fernandez works as a civil servant as well as being a La Liga and FIFA referee. He is part of the First category of UEFA officials and has been an international referee since 2013, having joined La Liga four years prior.
Like Lahoz, he also officiated a match in the Armenian Premier League during 2018. Alejandro Jose
Hernandez is a member of the same UEFA category and was fast-tracked into the La Liga roster of officials in 2012. He became an international referee two years later.
Jose Maria Sanchez Martinez is the final Spanish official in the UEFA First category. He is an economist that joined La Liga in 2015, after a decade officiating in the Spanish lower leagues.
He became an international official in 2017.