By Victor Martins, FootballPredictions.NET, 19:57 06/09/2020
Updated at: 19:57 06/09/2020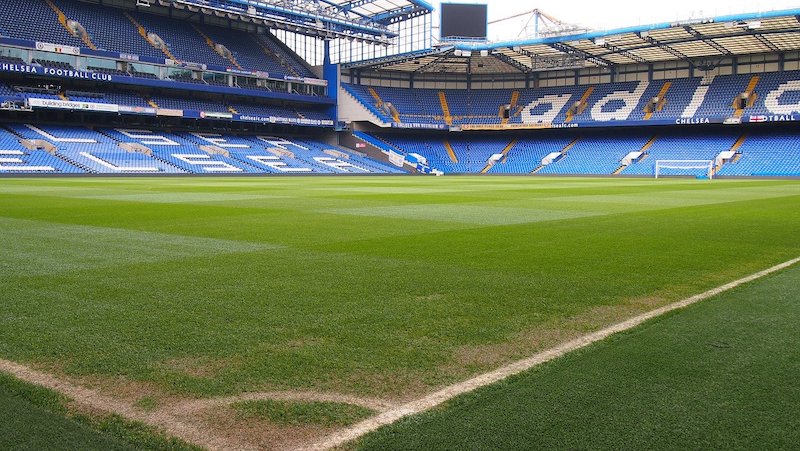 English giants Chelsea have grown to become one of the biggest clubs in the world over the last two decades, winning a total of 20 trophies since 2000.
The Blues no longer have shareholders, however, having been owned solely by Russian billionaire Roman Abramovich since 2003. Before his takeover, numerous shareholders held the 12,000 plus shares in the club.
This amount of shareholders meant that Abramovich's takeover required the Russian businessman and politician to individually buy out each shareowner before he could gain control of Chelsea Football Club.
Abramovich takes Chelsea back into private ownership
Between 1996 and 2003, Chelsea FC was floated on the Alternative Investment Market - a submarket of the London Stock Exchange. This decision was made by majority stakeholder Ken Bates, who had bought the club for just £1 in 1982.
The club was floated as Chelsea Village Plc and Abramovich made an initial purchase of 50% of the entity's share capital for £30million plus the club's debts of £100million. This included Bates' 29.5% share in Chelsea FC, with 71-year-old Bates going on to buy rivals Leeds United.
Over the following weeks, he bought out a majority of the remaining 12,000 shares at a cost of around 35 pence per share. Other shareholders around this time included the Matthew Harding (former club director) estate (21%) and BSkyB (9.9%) as well as various offshore trusts.
The former governor of Chukotka was aided in his acquisition by American lawyer Bruce Buck, who has served as the club chairman ever since.
After passing the 90% threshold, Abramovich acquired the club in August 2003, removing them from AIM and taking Chelsea back into private ownership. This ushered in a period of big spending in the transfer market and trophy-laden success on the pitch.
Previous owners before Roman Abramovich's tenure
Having been founded by Gus Mears in 1905, Chelsea were originally owned by Mears' descendants following his death in 1912. This continued until 1982 when Ken Bates purchased the club from Mears' great-nephew Brian for a total of £1.
In addition to listing the club on the stock market, Bates took on investment from Matthew Harding, who became a director and gave the club a loan of £26million to build a new North Stand and add to the playing squad.
The effect of Roman Abramovich's investment
In the first season under the Russian's ownership, The Blues spent over £150million on new signings as they reached the semi-finals of the Champions League. Chelsea have also won a total of 19 trophies since 2003, including five separate league titles.
As for Europe, they have qualified for the Champions League in 15 of the 17 seasons since the 2003 takeover, winning the competition for the first time in 2012 after penalty heartbreak in the final just four years previous - with Manchester United running out winners in Moscow.
In 2016, Forbes had Chelsea listed as the sixth most valuable football club in the world, with a value of £2.13billion. Meanwhile, Chelsea ranked eighth in the Deloitte Football Money League with annual revenue of over £300million.
Abramovich's other sporting ventures
In March of 2004, one of Abramovich's businesses - Sibneft - agreed on a three-year sponsorship deal with Russian side CSKA Moscow valued at over 40 million Euros. Some in Russia believe this deal was made to counter claims that Abramovich was unpatriotic. He was cleared of a conflict of interest between his investments in both CSKA and Chelsea.
Abramovich was a key component in the appointment of Guus Hiddink as manager of the Russian national team in 2006. Hiddink has twice taken charge of Chelsea in an interim role - winning the FA Cup during his first stint in 2009.
Finally, Abramovich sponsors a youth football foundation in Russia called the National Academy of Football. The foundation is involved with the development and training of talented young Russian players and has taken them abroad to play in previous years in locations such as England, Spain and the Netherlands.