By Peter Guest, FootballPredictions.NET, 11:13 03/11/2022
Updated at: 10:37 27/06/2023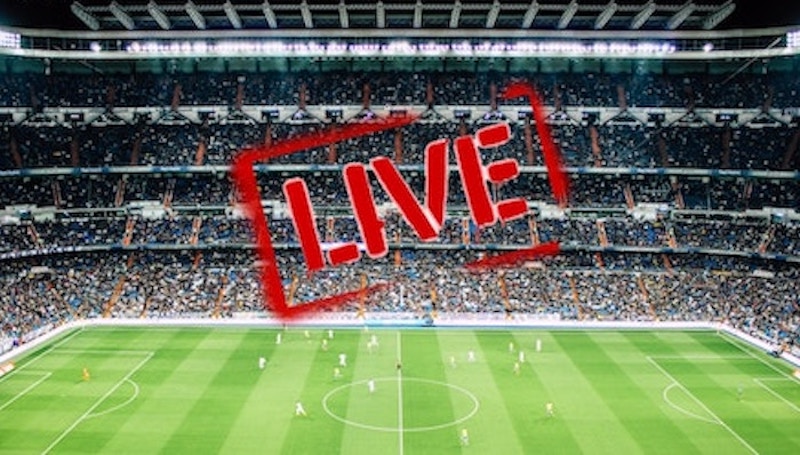 Many football fans love to watch matches on live-streaming services like HesGoal. Here we take a look at different alternatives to HesGoal and how you can get your fix of the beautiful game while staying on the right side of the law.
Best All-Around HesGoal Alternative (Free)
At Bet 365 you can watch many different competitons online and this is a really good alternative to HesGoal for many reasons. Here, you can watch top European competitions such as La Liga, Bundesliga, Serie A, and Ligue 1 plus many more from around the world.
As long as you have a funded account or have placed a bet in the previous 24 hours, you can watch football online at Bet 365 for free! Take a look at the latest streaming schedule here.
All of this is perfectly legal and legitimate a the licences are in place and you will not have to click out loads of pop-up ads to get on with watching the games. Location restrictions apply, so it's worth checking the terms to find out what's available in your country or territory.
This is a great option in your are based in places including the UK, Ireland, Netherlands, Germany, Australia, Canada and New Zealand.
Alternative in North America (USA)
If you reside in the United States, another alternative is FuboTV. This is a subscription service but they do have a free trial period in which you can evaluate whether you want to continue using the service to watch live streams.
At FuboTV, they have more than one way to watch including phone, Chromecast and TV devices. Additionally, you can watch from multiple devices at the same time.
The range of games is also one of the best - You can watch the EPL (Premier League), Champions League, MLS, Liga MX, La Liga and loads of other soccer competitions.
About HesGoal live Streaming
The HesGoal site appeared on the web around 2016 and its following grew quickly via word-of-mouth. It shows a selection of football matches via live streams which are accessed from their homepage. The site also features other sports aside from football but these are far less popular.
Accessing the site is completely free of charge and no login credentials are required to start watching matches.
Negative User Experience
Those frequenting HesGoal will probably find themselves exposed to many pop-up adverts and a rather annoying user experience. Similar sites are know to include malware (malicious software) and viruses that can cause harm to your computer.
Such sites often remove the ability to watch live streams if ad-blockers are in use on your web browser. Therefore, the motive of how HesGoal operates becomes clear: There's no such thing as a free lunch.
To add to the above, the actual live-streamed broadcasts shown on their website are known to be of a low quality. They are certainly not available in high definition and there are likely to be continual interruptions to the viewing experience.
All-in-all, HesGoal is likely to be a frustrating and very unreliable way to try to watch football games online.
HesGoal Legal Issues
The biggest issue with HesGoal is that the competitions that are shown there are not broadcast legally. Copyright issues are taken seriously by football governing bodies and it is clear that HesGoal is not authorised to operate in the way that it does.
For example, if you watch a La Liga live streamed game on HesGoal, this is something that they do not have the rights to do. As a watcher of such live streams, as well as the site that hosts them, laws are being broken.
Penalties for the above are liable to be applied as part of criminal behaviour. It really is not worth taking the risk of getting caught just for the sake of using this site. And that just adds to the poor quality, annoying pop-ups and computer infection risks as previously highlighted.
Sites Similar to HesGoal
Other streaming sites that operate in a similar illegal way to HesGoal include live10.footybite.cc, FirstRowSports, Ronaldo7.net, Wiziwig, Footybite, Fotyval and MyP2P.
Our advice is avoid these sites at all costs. Using them will increase your chances of getting a nasty bit of malware or a virus on your computerand by doing so you will also be participating in breaking the law.