By Victor Martins, FootballPredictions.NET, 13:09 28/09/2020
Updated at: 22:39 02/10/2020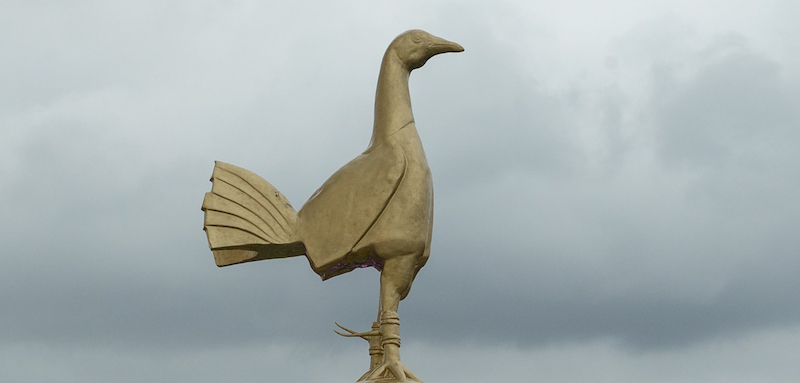 Situated in the heart of North London, Tottenham Hotspur play in a highly diverse area of the United Kingdom's multicultural capital city.
Despite having a historical association with the community through their supporters, Tottenham Hotspur is not a predominantly Jewish club. Spurs now have no more of a Jewish following than any other London club.
This has not stopped Tottenham fans from taking pride in the Jewish connections surrounding their club.
Jewish-related Chanting at Spurs Games Dates Back Over Half a Century
The historical association with the Jewish community dates back to the early years of Spurs' existence in the late 1800s. The nearby area of South Tottenham in the Borough of Haringey is one of several in London with a thriving Jewish community.
Thus it has been identified as a Jewish club by rival fans, although nowadays they have no more of a Jewish following than their London rivals.
Antisemitic chanting from opposition supporters can be dated back to as early as the 1960s, with the words 'Yids' and 'Yiddo' being chanted at the Tottenham supporters as well as hissing and booing.
A Chelsea FC spokesperson admitted that offensive songs about Tottenham fans have brought shame to their club.
Defusing the Y-word
However, it has become common for Tottenham fans to chant about being 'Yids' themselves. Many Tottenham fans refer to themselves as the 'Yid Army' at both home and away matches.
This originates from fans wanting to claim the chant as a badge of pride and honour and to defuse its use by opposition fans as being an insult.
The word has become so commonly associated with the club that in 2010, the Oxford Dictionary added additional meaning to the dictionary definition for the word 'Yid'. Its entry now also reads that it is "a supporter of or player for Tottenham Hotspur Football Club".
The Use of 'Yid' Has Not Been Without Controversy
The club has carried out several surveys in recent years to gauge supporter opinions on the use of the word 'Yid' in chants and songs at Spurs matches. One survey showed that a majority of both Jewish and non-Jewish supporters were in favour of the use of the word in chants by Spurs fans, at 73% and 74% respectively.
Also, 67% of polled supporters admitted that they join in with chants which include 'Yid' and 'Yiddo'. The use of the phrases is more popular amongst the club's younger fans.
In fact, 94% of 16 to 24-year-old supporters said that they involve themselves in the chants. This is compared to just 17% of supporters aged over 75-years-old.
Despite this, some outside the club feel that it is offensive and believe that the use of such words legitimises references to Jews in football and that such racist abuse should be stamped out.
This has been added to with both the World Jewish Congress and the Board of Deputies of British Jews denouncing the chanting of 'Yid' and 'Yiddo' at sporting events.
In contrast to this, many Jewish supporters of Tottenham Hotspur have been vocal in their support of the fans' chants. These include historian Sir Simon Schama, author Gerald Jacobs and the journalist David Aaronovitch.
Former British Prime Minister David Cameron argued that there is 'a difference between Spurs fans self-describing themselves as Yids and someone calling someone a Yid as an insult'.
As a result, it is seen that Spurs fans' use of such words is not born out of hatred and therefore cannot be deemed to be hate speech.
In the past, the Crown Prosecution Service has failed to legally judge the use by Spurs supporters as 'threatening, abusive or insulting' when trialling those arrested for chanting at matches.
Subsequently, the Metropolitan Police no longer consider the chanting of 'Yid' and 'Yiddo' by Tottenham fans to be an arrestable offence.