By Lucas Pereira, FootballPredictions.NET, 20:24 06/09/2020
Updated at: 15:51 24/11/2020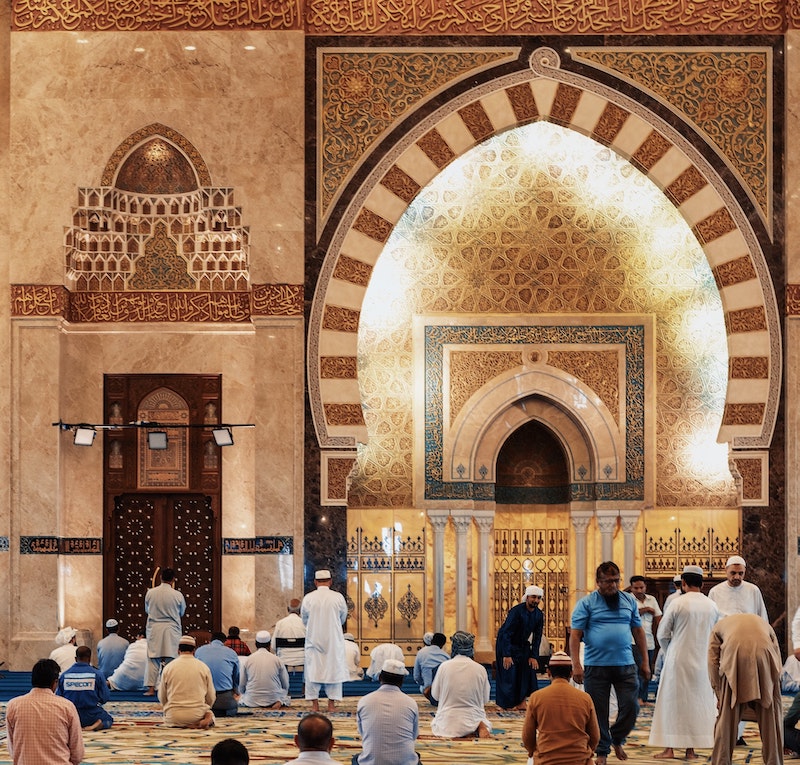 Liverpool Football Club aren't just the current Premier League, World Club Cup and UEFA Super Cup champions, they're one of the most multi-cultural teams in England. Their squad is filled with phenomenal players from across the globe - but who of their talented squad are Muslim?
Liverpool's Mohammed Salah, Sadio Mane, Xherdan Shaqiri and Naby Keita aren't just teammates and serial title winners, they also all share the same religion: Islam.
Born in Egypt, Senegal, Kosovo and Guinea respectively, it's no surprise that the Reds' players follow this faith. In each country, 85-95% of the population are Muslims. With each player being at the forefront of one of the world's most famous football clubs, it offers motivation to younger fans that follow the same religion to achieve their goals.
The Egyptian King
Salah arrived on Merseyside in 2017 for an estimated £35million, from AS Roma. During his first campaign, he netted 42 goals across the Premier League and UEFA Champions League as the Reds finished fourth and narrowly lost to Real Madrid in the final of Europe's elite competition.
Throughout Liverpool's Champions League run in 2017/18, Salah's impact on the fans was seen with the Kop's latest chant: "If he scores another few, then I'll be Muslim too." This impact was reflected further by a reported decrease in anti-Muslim hate crimes in the city of Liverpool as a result of Salah's arrival.
The Egypt international was an integral part of Jurgen Klopp's title-winning side as he scored 19 Premier League goals last term - as the Reds lifted their first top-flight title in 30 years.
July 25, 2020
Marvellous Mane
Jurgen Klopp reportedly decided to sign Sadio Mane from Southampton after the Senegal international scored twice for the Saints in a 3-2 victory against Liverpool in 2016.
Liverpool parted with £30million the following summer to bring the electrifying attacker to Anfield. Since then, he's scored over 60 league goals for the Reds.
Mane is a devout Muslim, who prays five times a day and doesn't drink alcohol. When commenting on his religion, Mane said:
"I won't touch alcohol. Religion is very important to me. I respect the rules of Islam and I pray five times a day, always.
"Senegal is 90 per cent Muslim and maybe 10 per cent Christian and everybody lives side by side in harmony as friends. My best friend, Luke, was a Christian and we used to go to each other's houses."
Sublime Shaqiri
Born in Yugoslavia to Albanian and Kosovan parents, and raised in Switzerland, Xerdhan Shaqiri joined from fellow English side Stoke City in 2018.
The former Bayern Munich and Inter Milan playmaker started and played a crucial part in Liverpool's legandary Champions League second-leg comeback against Barcelona.
Despite practising Islam, Shaqiri is among very few Muslims who still celebrate Christmas due to family reasons. However, this doesn't stop him from fulfilling his duties as a Muslim.
"I'm a Muslim," Shaqiri said in 2014 when asked about Christmas.
"We don't celebrate it so much, but my little sister loves to have a Christmas tree, so we always get one of those."
Naby Keita - the latest Islam arrival on Merseyside
Keita completed his move from RB Leipzig to Merseyside in 2017 but didn't link up with his new teammates until the following summer.
He was handed the number eight shirt, which was made famous and subsequently vacated by club icon Steven Gerrard after he left for LA Galaxy in 2015. The Guinea international scored his first goal against Southampton in a 3-1 victory for the Reds.
Keita is a devout Muslim and was tempted by the move to Liverpool due to the fact his former teammate Red Bull Salzburg and fellow Muslim Sadio Mane was starring for the Anfield club.
Since moving to Merseyside, Keita has been patient with game time but has still lifted the Premier League, UEFA Champions League and FIFA World Club Cup.