By Renata Leite, FootballPredictions.NET, 15:34 04/10/2020
Updated at: 07:34 06/10/2020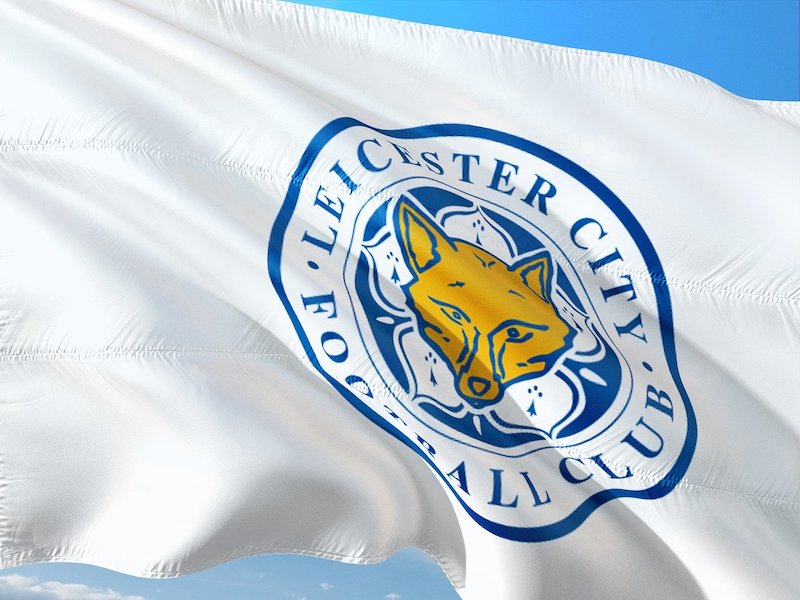 Since their foundation in 1884, Leicester City has been the sole football club based in Leicestershire. With their location residing in the East Midlands, there are a few teams within touching distance of the Foxes. Football rivalries add to the drama and fierce nature of the sport - but who are Leicester City's rivals?
Nottingham Forest, Derby County, and Coventry City are seen as the Foxes' main rivals, due to geographical location and historical league matches. Forest and the Rams play their home matches at a close distance from the King Power Stadium, while their rivalry with Sky Blues was formed as the teams would often face each other in the Football League.
Due to Leicester City's success in gaining promotion from the Championship and eventually winning the Premier League, their derby matches with these clubs are now few and far between.
Derby County
The King Power Stadium is only 30 miles away from Derby County's Pride Park Stadium, with both sides based in the East Midlands.
Although a rivalry exists between both sets of supporters, both believe that Nottingham Forest are their main rivals. The fixture between the two teams is usually referred to as the East Midlands derby.
🔟 years ago today 🙌

Victory over Leicester City at Pride Park Stadium 💪 pic.twitter.com/AId46iWj49

— Derby County (@dcfcofficial) March 27, 2020
Like many other football rivalries in England, matches between the two have sparked incidents of football hooliganism. An alleged 'riot' supposedly broke out between the two sets of supporters after a League Cup match in 1985, which saw Leicester eliminated from the competition by the Rams.
In 2009, a Derby supporter was handed a football banning order after clashing with Leicester supporters following incidents with the supporter in question and other rival team's fans.
Players to have played for both clubs include Jessie Lingard, Robbie Savage, David Nugent, and Andy King.
Nottingham Forest
Foxes supporters consider their rivalry with Nottingham Forest as their main football rivalry.
The distance between the City Ground of Forest and the King Power is a similar distance to that between Leicester City's home and Derby County's, but due to intense league matches and fan incidents, Leicester supporters are desperate to get 'one over' their Forest counterparts.
Leicester City 1️⃣ Nottingham Forest 0️⃣

Who was on Filbert Way #OnThisDay in '03 for this Tommy Wright winner? 🔵 pic.twitter.com/vRBy8Ps2MW

— Leicester City (@LCFC) April 8, 2020
Leicester City's title-winning captain, Wes Morgan, switched allegiances in 2012 when he left Forest for the Foxes. In terms of head-to-head meetings, Leicester has a slightly better record than their East Midlands neighbours as they've beaten them 40 times, compared to Forest's 38 wins in all competitions.
During a 1977 meeting between the two sides, an incident described as 'trouble' broke out between the two sets of supporters, which led to 18 arrests in connection to the incident.
Alongside Morgan, players to have played for both clubs include Peter Shilton, Stan Collymore, and Paul Konchesky, while Martin O'Neil and Steve McClaren have managed both clubs.
Coventry City
The derby match played between Coventry City and Leicester is referred to as the 'M69 derby' due to the motorway that connects the two sides. Although neither side are the other's traditional rivals, the fixture became more significant between 2001 and 2011.
The fierce nature of the derby grew during this time due to regular meetings in the league, with their traditional rivals often being in higher divisions. According to a survey by 'The Football Pools' published in 2008, the derby between the two is the 12th fiercest rivalry in English football.
Coventry City 0️⃣ Leicester City 1️⃣#OnThisDay in 2011 😁 pic.twitter.com/Lh8QciwJz8

— Leicester City (@LCFC) August 6, 2019
The rivalry has declined in recent years as Leicester's cash influx coincided with Coventry struggling financially. As a result, the Foxes returned to the Premier League and reached its summit, while the Sky Blues found themselves languishing in League Two.
The most recent meeting between the two sides came in 2012, as the Foxes ran out 2-0 victors. On occasion, the derby has been marred by violence with the most recent incident being recorded in 2008. Before that, another match that resulted in violence came in 2004, where police officers were reportedly hit with missiles.