By Renata Leite, FootballPredictions.NET, 23:45 04/12/2020
Updated at: 23:49 04/12/2020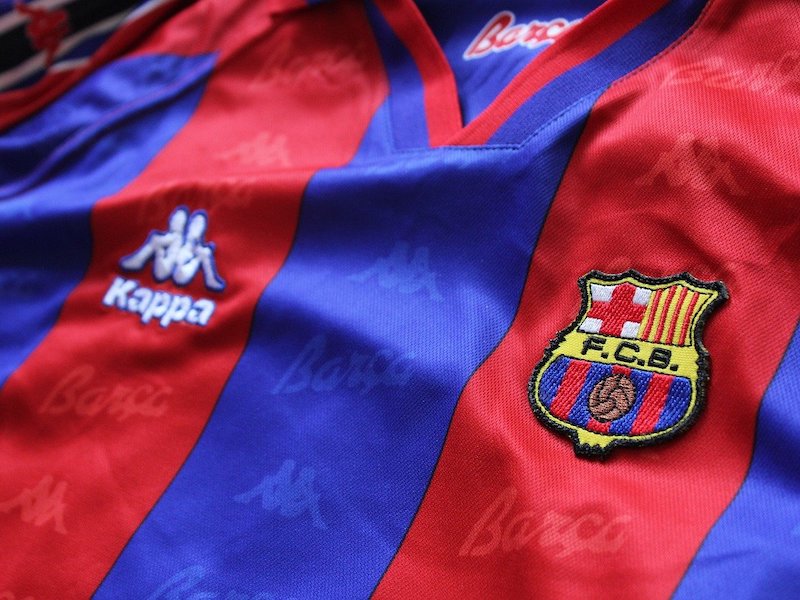 Barcelona has been a mainstay in La Liga and Champions League competitions in recent times, winning two traditional trebles since the turn of the century. Spain's premier division is often a two-horse race between Barça and their El Clasico rivals Real Madrid, but how long can a club stay at the top?
Barcelona has never been relegated from Spain's premier division, La Liga. Since their first participation in La Liga's 1928-29 season, the Catalonian club hasn't finished below 12th in the league standings.
They are joined by fellow Spanish sides Real Madrid and Athletic Bilbao in holding this impressive record, as well as a handful of top sides around the world.
La Liga has been a staple competition in Spanish football and has endured both the Spanish Civil War and World War Two to produce some of the greatest footballing teams in history.
The arrival of Cruyff signals a new era of success for Barça
Barcelona achieved little success during their first years in La Liga, winning just one title before the league was halted due to the Spanish Civil War taking hold of the country - with Catalonia suffering in particular.
The worst season for Barça came in 1941-42, where the Blaugrana slumped to a 12th place finish. This led to the now-giants taking part in the relegation playoffs.
Barcelona was just two points away from automatic relegation to the Segunda Division.
Barça's fortunes changed during the 1950s as they broke the dominance of Real Madrid, who turned their attentions to European dominance. However, in the following decade, Barcelona endured a barren streak which saw them go without a title for eleven seasons.
Johan Cruyff, who had won the Ballon d'Or in 1971 with Ajax, elected to join the Catalan club for the 1973-74 season for a world record fee of just under £1 million.
Johan Cruyff didn't see defenders 😎pic.twitter.com/oJkgFtpvCU

— GOAL (@goal) April 25, 2020
He quickly endeared himself to the Camp Nou faithful after leading Barça's charge to their first La Liga title since 1960.
The jewel in the crown was a 5-0 away defeat of Real Madrid. Cruyff won his second and third Ballon d'Or crowns during his time with Barça in 1973 and 1974.
The Dutch icon helped usher in a new era of superstars and success at Camp Nou, and laid the foundations for Barça to become one of the world's most successful sides.
Following in the footsteps of Cruyff to become international icons while playing for Barça were players like Diego Maradona, Rivaldo, Gary Lineker, Ronaldo, Luis Figo, Ronald Koeman and many more.
Here's Luis Figo scoring a beauty for Barcelona. pic.twitter.com/UQUAttckN4

— 90s Football (@90sfootball) October 26, 2020
Since 2003, Barça has only finished outside of La Liga's top two on one occasion.
Other sides who have never been relegated from the top division
In Spain, there are two other teams apart from Barcelona which have never dropped from the country's premier division. Real Madrid and Athletic Bilbao have remained in La Liga for the entirety of the league's history.
Interestingly, the league's third most successful side, Atletico Madrid, have been relegated from La Liga on two occasions - most recently at the turn of the century, enduring a two-season spell in the second division before being re-promoted.
Celtic and Aberdeen have never been relegated from the Scottish top flight in 123 and 106 seasons respectively, while Portuguese trio Benfica, Sporting and Porto have never faced the drop from Portugal's Primeira Liga in 86 seasons.
No English side has survived every season in England's top flight - despite Arsenal claiming the longest spell in the top division having stayed there for 94 seasons.
Inter Milan have been in Italy's premier division for over 100 seasons, and Juventus would join them in this feat had they not been relegated to Serie B for their part in the Calciopoli scandal which rocked Italian football.
Northern Irish trio Cliftonville, Glentoran and Linfield have all survived each of the 130 years of top-flight Northern Irish football, and these clubs have the longest history of remaining in their respective top division.